An Autobiographical Sketch: Death
February 12, 2010
The mail lay face down upon the ironing board, face down to cover up the tears that scattered its pure surface. It was impossible to determine whose eyes they belonged to. Walking inside, I opened the refrigerator, pouring myself a full glass of orange juice. Suddenly, I felt a sharp hand on my shoulder. I turned to find no one there. Anxiety gripped my young mind, even though I really had no idea what anxiety was. No one was to be found, no reassuring face to be seen. A floating voice called me to the back room.

A body lay on the floor beside my mother's bed. It was shivering and shaking, not wanting to look up. My mother had already told my brother the grave rumor, and I hadn't the faintest idea where my father was. Without thinking, I started to fear terrible things. No, I thought. No. It would never happen to me. The feeling was relieved when my father did come into the room, standing by the door.

It seemed like Death himself was explaining what had happened, and not my mother. It was more of my father's loss, but she was always one to take control, a rather irritating quality. Nevertheless, Death continued on, hand upon my shoulder again. My mother's voice began to fade out, as Death explained what had really happened, without the softening details. He said that my grandfather had been out in the field earlier that day…


I had been cutting wood since the morning of that day. The sun was hot, the ground was stiff, and my head was swimming. I wondered when the bell would ring, signaling that Charlotte was done fixing lunch. It seemed like I had been out here for so long. The sun seemed to be holding my eye lids open, not letting me blink, not letting me forget one second of my life. It was getting increasingly warmer, and I had to stop working for a minute. My left arm had begun to ache terribly. I wiped the sweat from my brow with my hat. Suddenly, the bell rang out across the field. My chest, my soul, immediately imploded from suppressed pain. As I fell to my knees, I lamented being late to lunch with Charlotte…


My ears popped and suddenly, my mother's voice sprang back into my head. Death, the comforter, was gone. Death, the truthful, had drunk half of my glass of sunny orange juice. Now, it was half empty. I wasn't sure if I should cover the foreign tears, or not. Death had not informed me to do so. I touched the cold door knob, ready to leave this place. Before I left, I drank the rest of my orange juice. It was empty now. I left it sitting by my mother's door. I still haven't picked it up.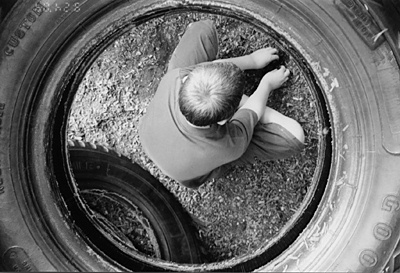 © Andrew S., Pompton Plains, NJ