My name
March 6, 2010
In English my name means youthful, light colored hair. Which to the rest of the world means stupid blonde girl. Nothing more, Nothing less. But not to me. To me its like the smile you paint on your face when your disappointed. It is like all the washed out color on your favorite t-shirt. It is like all the wishes you have made on eleven eleven that never came true and the false hope you choke into seeming real when your making it. I say this not because I am these things nor do I represent them but rather because the name is and I am not.

My name was supposed to be a Hally. But according to my pa when my mom saw the bright blonde hairs sprouting from my head like little rays of sunshine, it reminded her of her cat. That lousy, rotten cat. Its name was Julia Renee because of its beautiful sunny shining fur. So she did it. She named me after her lousy, rotten cat. And Julia Renee I became.

I remember that cat. It use to bite my toes till they turned into little blueberries, tender and ready to burst or break at any moment. Until the day the very thing I was named after was given away to the neighbors. That poor lousy, rotten cat. I stole her spot on my mothers lap, I stole her home, and worst of all I stole her name. I inherited that poor, lousy, rotten cats name but I if I had the chance I would gladly give it back, but not her spot on my mothers lap. That is mine.

I don't like the way it feels to say my name. Julia. It feels like the word is a basket ball going from the front to the back of your mouth trying to decide which way it wants to go. So when you finally push it our your mouth its already tired from all the dribbling, so it comes out all dizzy and drained. Then theirs those who push it out to avoid all the work so they try to slam dunk it as fast and forcefully as they can but it doesn't work. They end up saying it as if it was all one syllable and instead of making a basket they hit an old lady in the bleachers, All of this just by saying my name. Sound like fun to you? Then go ahead take a shot.

I don't like names. I don't like the idea of being tied up to a title your whole life and it being the one thing you have no control over. I want to be free of my name. I want to take a pair of scissors and chop through its ties to me. Then I will make new ties to something like Tilly, or Bailey. I would tie that knot so tight, even a lousy, rotten cat like Julia Renee couldn't undo the pieces and stick me with her name.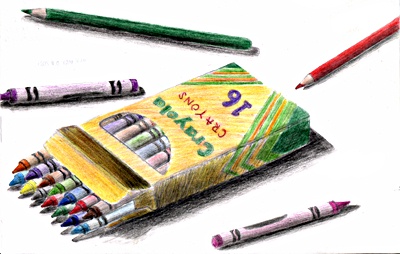 © Dana H., Wichita Falls, TX