My First Kiss
October 26, 2010
A girl never forgets her first real kiss. It is a permanent memory burned into her mind, and whether it brings her tears or joy, she can never erase the feel of his, or her, lips. Mine, I still catch myself with the memory. It was brief, swift, and then it was done; the taste that was left on my lips was of Five Solstice. I was dizzy, and everything was so fuzzy afterwards. It was a feeling I could never forget, something of which, I experience with each kiss that comes after. And something of which, I would give anything to have one last taste of.




What kind of first kiss is breif, swift, and done before you could realise what even happened? Mine. I remember it, and replay it in my head. A smile never leaves my face. He stopped me right outside the weight training room at school, the early November wind biting at my nose and lips. He shifted his little black bookbag, as I stood there in my purple skinny jeans and black shirt, my bulky brown bookbag which was much too big for my skinny physique. I looked up at him, it was our day one, I expected nothing but hand holding and simple names. As I stood there, shivering in the small amount of body heat I had left, all I remember was closing my eyes for a moment and the feel of instant warmth starting from my lips and it traveling throughout my body. It knocked me breathless. I stood there, trying to figure out what had happened, and I saw him smile. Not his normal smile. This was different. This smile told me everything would be alright. I think that was my favourite kiss. My first with him, with Zac.




People say that each person has their own unique "taste", almost like a flavor I am guessing. I have never understood it, but I think I can distinguish it a bit. The taste that remained on my lips after that boy kissed me, was Five Solstice. When I think about it, I find that there is only one way to describe it. "Something of vengeance I had tasted for the first time; as aromatic wine it seemed, on swallowing, warm and racy: its after-flavor, metallic and corroding, gave me a sensation as if I had been poisoned." I use vengence, because I had been jealous for the first time as well. I never did understand why I had become envious, or of who. But the after affect of the kiss, I had just been pleased. It is something I was not happy with myself about, but nothing could compare to the royal flush my cheeks endured as those lips embraced mine. As I licked my tingling lips, I could taste the faint brush of the Solstice lingering behind his lips, but more than that, I could taste him. It was unexpected, all of it. Like in a surprise center candy. You never know what to expect. A surprise is always better.




The best thing about kissing someone, is when everything around both people seems to fade away and just the two remain. I adore that feeling. It is something I look forward to with every kiss. The feeling that there is only the me and him, no one else matters. No one else exists. I always wondered how something so perfect could come from just a small pucker of the lips. I mean, sitting there with the guy of your dreams, and he leans over intoxicating your body with passion and butterflies. There is no better feeling in the world that could come close to this. When I was little, I used to dream about meeting my "prince charming" and having him wisk me away on a horse and we would live happily ever after, and all that would be sealed with true love's first kiss. I was young dreamer, and I had a huge imagination. I have always been interested in romance, two people drawn together by an unbreakable force. I have wished that each relationship would bring that to me, though none have. This one feels different, it feels real. It feels as though with each kiss, we are drawn closer and closer.



I have never exactly been sure how something swift and unexpected, could turn out to be the best thing of my life. Or how people have their own "flavors", but hey, that is just me. BUt I am sure that when you experience that kiss where your world explodes and is reborn, that is something I have waited for. A famous novelist named James Arthur Baldwin once said "No one can possibly know what is about to happen: it is happening, each time, for the first time, for the only time." I think that is how life comes at someone. Expected, full of different flavors, and probably one of the best things I will ever experience.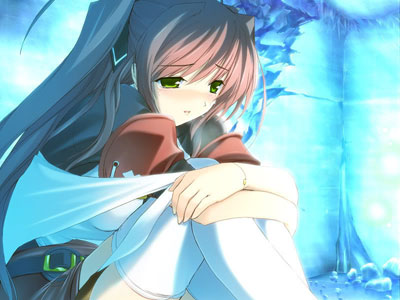 © Courtney M., NJ