Letter of Apology
April 3, 2011
Dear Hometown,
I'm writing this letter to apologize to you. I judged you too hastily. I condemned you for circumstances beyond your control. I just want to say I'm sorry.
You see, Hometown, I've lived with you all my life – and that means I've lived with your Air Force base all my life, too. I didn't used to like your Air Force base. I blamed every friend that ever moved away on the two of you. I hated the military for taking them away from me, and I hated you for being a town people were glad to leave.
In reality, Hometown, most of it was not your fault or even your Air Force base's fault. Most of it had to do with military authorities far beyond the boundaries of our humble base. Most of the rest of it had to do with family dynamics and custody wars, which you had no control over. I'm apologizing, Hometown.

Even though too many of my friends have moved away from you and me, Hometown, it's not your fault any more than it is mine. The biggest loss, due to custody agreements, was obviously not your fault. And now it's being amended. The custody agreement has been reversed, so to speak, and I'm unbelievably happy about it.

You see, Hometown, during the last few months I despaired. I thought I would never be rewarded with a true friend for all the patience I've shown. Now I know, Hometown, that every time I think it's taking too long, I have to stick it out a little longer. I've learned a beautiful lesson from my life these past few years, Hometown. I've learned that patience is invaluable, and that everyone gets what they deserve.

So thank you, Hometown, for putting up with all my criticism, ranting and hatred. And thank you for all your support when you were all I had.

Love,

Hometown Girl
P.S. Are we on speaking terms now?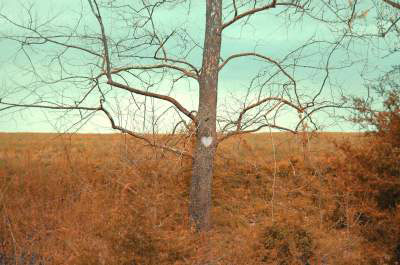 © Morgan L., Greenbrier, TN