Diary: Change
July 20, 2011
Change. It happens from the time we are born. We grow, we learn, and we live. Of all the things that change around us, sometimes we forget to see what changes in us. We start out as simple beings, wanting nothing more than love and attention. As we get older, that love and attention becomes desirable. It's not that we want something such as love, it's that we need it. We thrive off of the attention other people will give us and it makes us happier. It shapes us as beings and can change the way we act toward one another.
I have always thought to myself that I am never going to change, that I will always be me and no one can change that. I stay true to that. No one can change me. If I have to change for someone, then they are not worth it. The part where I thought I was never going to change, that was a lie. No one person can avoid change. It's the moments and experiences that shape us as people. It's those times that change us. They might be slight changes, or things that no one on the outside can see, but nevertheless, they are there. From a hard time in someones life to taking a giant leap of faith, we change fully and wholly. It's really funny because I find those times, the times that are me. I don't see them changing any one part of me and yet they have already done so much.
It is so important to know who we are. If we don't, we could change in the worst of ways. We have to be able to say who we want to be and let ourselves change in that direction. One situation can change a person in more than one way, and if it changes them in the wrong way, they could end up dead.
We have to believe and trust in ourselves and know that we are who we are supposed to be. We have to know that no matter what happens we will only change for the better. We have to know that change cannot be stopped and that we are going to take it, head on, and never back down.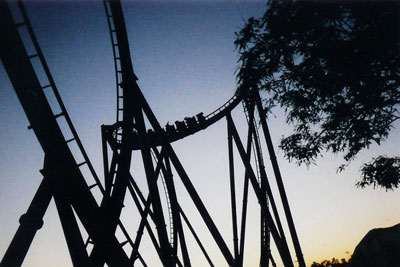 © Aaron S., Shelby, NC