Diary: Home
August 28, 2011
Home. The definitions are infinite. We will never find one that gives it more meaning than the way we define it. Home is where I can be me and you can be you. Home is where the heart is. Home is the safest place on earth. Home are the people you can trust the most. Home is truth, trust, faith, belief, and so much more that words can't even describe. The moment we feel like we are not home, we get scared. We run, we hide, we cower only until we can truly call it home again. And who knows, maybe we will never be able to say it.

Home. It is such a strong word with only four small letters. Home should be the best place on earth. Everyday since I started college, I look around and see people that I don't know. It's one of those moments in movies where the main character is just standing on a side walk and everything and everybody is zipping past them. I live moments like that wondering how I got here. Wondering when reality is going to kick in. Wondering who I am. Wondering who my friends are. Wondering who I will meet. It's a constant thought, but I couldn't be happier.

Home. I have already met some of the greatest people and I wouldn't trade them for the world. I love them like family and within the short period I've been here, I can now call it home.

Home. It's where I am me, and you are you. It's infinite, it's pure, it's amazing, it's here, it's now, and it's never leaving, ever. Embrace the spot your in. It will be the greatest moment ever and I know because I live that moment everyday. Everyday at home.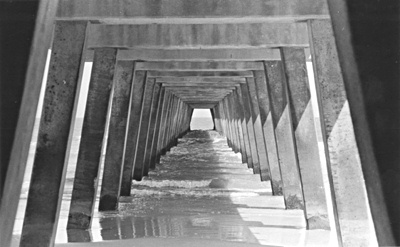 © Megan S., Marblehead, MA