Diary: The One
September 5, 2011
We spend our whole lives looking for that one person to make us happy. The one person who will be there for us, love us, and be our other half. Within that search though, we change and shape into an entirely new person. The people we meet and the "relationships" we experience change who we are looking for and who we are as people.
This world is so big that it may seem impossible to find the right person for us and It may seem impossible to find anyone at all. We have to understand that by looking we will not find, but by seeing, we will have all we want and more.
I believe that everyone has more than one soul mate. It is all dependent on who we meet first, where we were, and what we were doing.
There is a plan for us whether we like it or not. We may spend our whole lives searching and missed it because we couldn't see what was right in front of us. We have to make our own mistakes and we can't let others influence what we think, say, or do. If they were right, then they were right. But by sitting in a corner and not living at all, what are we doing for ourselves? We are hiding from rejection, hurt, and pain. The thing is though, that is a part of life. To grow stronger and closer to what we need in our lives, we have to experience those things. If we don't, we will be stuck in a world of fantasy that will keep us trapped forever.
I'm done listening to what other people tell me. I take into consideration what they say but I'm not going to stop because someone says it's a bad idea. I'm ready to face whatever pain is ahead because I know that in the end, it will be worth it and I will be the happiest person alive. So go ahead and live life the way you want. We only have one and we need to take advantage of that to the fullest.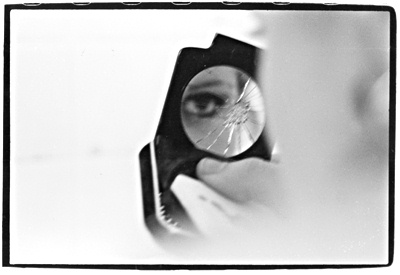 © Heather W., No., Brunswick, NJ