awake.
September 16, 2011
By the time I was 12 my mom was dying twice, sometimes three times, a month. I'd attended dozens of her funerals, and suffered the initial wrenching shock of first news, over and over again. Sometimes I'd receive phone calls of people asking for her, and I'd choke on my stinging answer. Other days I'd find myself shopping for clothes alone, making myself lunch, or filling up an empty house with the emissions of anguish. Often I was reduced to heaving devastation. A panicked numbness that deflated my lungs. My Internal organs clutched violently in icy hands. You'd think by the 5th time one receives the same jolting news, the blow would begin to subside; that your breath wouldn't jerk out through your throat the 12th time around. That one can't possibly suffocate more than once. That humans can only be crumpled by the capacity of heartbreak a number of times before they fail to sustain any heart at all.
And yet I lived through her death night after night.
Waking in tears, and trembling at the certainty.
Hysterically hoisting myself from bed
to stand in the doorway,
and watch the form under the covers,
until I was reassured by the silent inhale exhale,
contraction of life.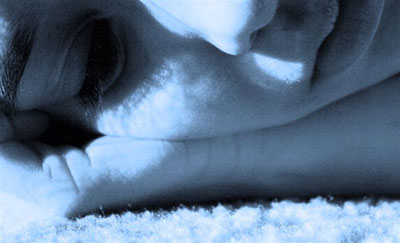 © Paula B., Katy, TX