It's Never Gunna Happen
October 23, 2011
It's in your head and you can't say it. Words cannot be said about it. You know that as soon as you say it out loud you are admitting it's true, and if you do that, well, you have to accept it. Things in this life are hard and complicated. Sometimes we want to scream because we can't say what we want. Sometimes we want to cry because it hurts so much. Sometimes we want to laugh because we are only kidding ourselves. All these and so much more bring us closer to the acceptance we are trying to avoid.
And then we have to think about who we are going to talk to when we can finally say it. Why does it just have to be the one person who isn't going to really say anything? The one person who doesn't really care and probably won't be listening? Is it because we know that it's like talking to a wall? We can say it and get no response. Is it because they are there and we can say it without being pitied or having someone try to talk to us about it? It's hard. Or is it because that is the one person we want to care despite how much they never will? And yet for someone reason we trust this person a lot. We know that they would never tell anyone, but is it because they don't really care? They are just listening to us "whine" waiting for it to be over?
The pain is so deep at this point that letting go seems so foreign. It makes me scared to just talk to someone I truly trust and I think it's because I don't want to hear what they have to say. I don't want to talk to someone I know well because I know what they will say. And that's why this person is someone to talk to. Because they don't care. It hurts that they don't, but what am I to do? I can't change them. I can only hope. And I can't tell them that because I don't even know.
I feel empty. I feel like I'm losing every part of me and who I used to be. I feel like I have changed into a person I can't go back to, and it hurts. I want to be open, but everyone has problems, so why bother them with mine? I need a break. Some where, where I can just be free from thought, but finding that place, who am I kidding. It's never going to happen.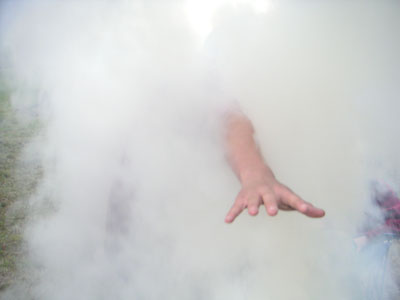 © Garrett M., Port Angeles, WA