The Eyes of a Photo
September 17, 2012
My eyes. Red. Drooping. Most of all, sad. No light shining. No hope gleaming. The faint happiness, is forced. They try to smile, but fail. Those are the eyes of a desperate child, a desperate child searching for salvation. At the age of ten, these eyes contain nothing but the remains of a broken past. Could the future hold more to offer?

I can remember everything just as it happened. The screaming, the doors slamming, and the car squealing, every event that took place is forever etched in my memory. On that dreadful day, a family was broken, but little did I know it was a blessing in disguise.

Periodically I go back to that day and the many following. The weekends that were at first exciting soon become an inhibition. I saw things that a kid shouldn't see, heard things a kid shouldn't hear. I remember going to school and wondering, "Will they notice? Do they know my life is not normal anymore?" The images flash through my mind like a film with no STOP button, and although I often get stuck on the beginning of my movie, every story has a middle and an end.

If you fast forward about a year, life is already getting better. A new family is forming in place of the old and broken and there is the warmth of love. Hope begins to form and I am a happy child once more. Life is simple again. I have evicted every connection to the past, cleansing myself. He is gone and bad influences disappear. I go on to play what will become my favorite sport and start the beginnings of lasting friendships. I don't stand out as odd anymore. Teachers stop asking, "How are you doing today? Is there anything you want to talk about?" I feel like me again.

Another couple of years and you are nearer to the present. A long several months have passed in the lawyers office. Many awkward conversations have taken place, tears have been shed, secrets have been shared, all for the greater good. With every word I shared our case became stronger. With every word I shared, I was closer to being what I wanted to be.

Never in a thousand years will I forget the flood of emotions when the judge announced they were officially my parents. Congratulations." and he swung his gavel. I was ecstatic, my mom was ecstatic, my dad was ecstatic, even the judge was happy for me. That is why you see the four of us in the final picture. Although blurry, I can assure you that there is a considerable difference between the two photos.

Those eyes. My eyes. They're happy, with real happiness that isn't forced. They shine with that happiness. Hope has returned. Behind those eyes is a child who is proof that things will get better. Those are the eyes of radiant child; a child who has everything she could hope for. Her eyes have forever remained that way.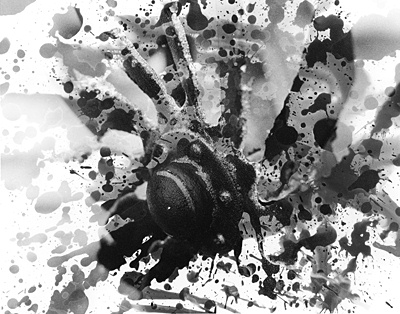 © Dana C., W. Lafayette, IN