My Escape
March 18, 2014
When I was about eleven years old, I went to what was said to be one of the worst middle schools in St. Tammany Parish. From what I could tell, the school wasn't all that bad. The teachers were nice, I made some friends, and I was enjoying my time in what would be a major transition into the preteen years. It was during this time that I would not only have the talk with my dad, go through puberty and all that good stuff, but I would involve myself in a field that continues to guide, change, mesmerize, enlighten, frighten, and teach me everyday: Music.

It all started with the hilarious and goofy Mrs. Hicks, the wife of the school's band director. She always had (and still does have) a quirky kind of humor that made any person fall in love with her instantly. Other than having an incredible personality, she was also very persuasive, especially when it came to music. During the beginning of the first semester, the fifth graders would come into the band room class by class, and get a lecture on why playing and performing music is a fun and fulfilling experience. In short, a 'this-is-really-cool-so-come-and-do-it speech'. When it was my class's turn to go, we marched down the hallways single file, and waited outside of the band room while the last class finished up. I could see my brother through a window in the door (he was in a different class despite us being related) as he mouthed the words 'she's really good', and pointed to the front of the room. I waited with an indecisive mind and a neutral demeanor as our class entered the room. I had already played a little trumpet in fourth grade at a different middle school, and wasn't really interested in getting involved in music again: more time to focus on school and less money my parents had to put forward. However, when I took my first legitimate seat in a band room, and saw my first director preach the religion I live by today, I knew there was no turning a blind eye (or ear).
Like I said, Mrs. Hicks was a very convincing person, and it came as no surprise to find the majority of the fifth grade picking instruments to play the following week. After hearing her play the Looney Tunes theme on the clarinet, I was certain that that was the pick for me.

Unfortunately sixty-four other students had made the same selection, so went with my second choice: the trombone. After having a little instruction on the trumpet, I felt more comfortable in the brass section, and the trombone was without a doubt the coolest lookin' thing available. I was looking forward to playing a new instrument that no one in my family was totally familiar with. My father was a percussionist, and he started around the same time my brother and I did. He ended up playing several different instruments in the U.S. Marine Corps, and continues to back me and my brother in all our musical endeavors. Unfortunately, life would put him in an oil refinery, but he would continue to cherish music the same way he did in high school, college, and the Marines. My brother would end up falling in his footsteps, and joining one of the many guys who chose to be a drummer in the band. With my aunt being a trumpet player, my uncle a guitarist, my father being a drummer, and (of course) everyone in the family being a singer, it was nice to be the first Gonzales with a deeper tone and a very rusty slide.
The first trombone I called my own was a dirty, old, rusty, yellow-and-green hand-me-down from a distant cousin. It smelled bad, looked bad, and sounded bad, but it was my first horn and I was proud of it. To be honest, the horn didn't sound or operate too horribly, but a beginner makes every instrument sound terrible. However, as I progressed in my playing, I eventually got the horn to produce a good tone, match pitch, and articulate different note patterns. This would take hours of practice, teaching, and discipline to accomplish, but before I found myself able to practice in the first place, I would have to learn the basics.

Band classes weren't everyday. Every Wednesday and Thursday we would all be pulled out of our classes during our 'elective' hour, and be sent straight to the band room. Mrs. Hicks spent the first week or two teaching us how to read basic music while we waited for everyone to get the instruments they had selected (none of those plastic Chinese toys but actual instruments). These classes included instruction in rhythms, notes, names, time signatures, key signatures, accidentals, and basically anything we would see in the music we tried to read. We were given a copy of Essential Elements Volume One, a beginners book that explained fingerings for common notes, as well as other fundamentals (how to read music, what certain notes look like on the page, etc.). After having several lessons on how to form our lips and jaws when buzzing or blowing, we all practiced for days and days to try and play one of the simple exercises in the book. This proved to be a challenging feat for the majority, and it wasn't without great frustration and time that we were able to succeed. When, finally, we did succeed, however, we continued to learn more complicated exercises, as well as one or two short songs for Christmas and Spring concerts. This was the how the year went on: a short but progressive time as we slowly started our advancement towards musicianship. We still had a lot to learn, but we were far from being undeniably clueless.

Sixth grade was different. Being a little more experienced, we were finally given legitimate pieces of sheet music. I had discovered the wonderful gift of slide oil, I could match pitch (with the help of a tuner), and I found myself sounding better and better each day. Bradley, my brother, with personal instruction from my father, had easily become the best player among the percussion section. The percussionists were known for being the worst players in the band (minus my brother and one or two other people), especially when it came to melodic instruments (xylophones, bells, etc.) and scales. Despite the fact that Mrs. Hicks didn't really give them any specific instruction on what she wanted or expected them to do, we often found her constantly fussing at the confused drummers. Still, the pieces we played really made the program enjoyable, even for them. With songs like 'Ghost Ship' enclosing our repertoire, it was easy to get into and enjoy the music we played. Each day we came into the band room, I found myself loving every minute of musicality exerted by the group. I'm sure we didn't sound that great at the time, but to me we were the greatest sound in the world. For the first time since I had picked up a trombone, I felt something other than just brass on my lips and wind through my lungs. It was a feeling that I didn't really know how to describe, nor a feeling I was fully aware of, but that I had felt all the same. Whatever this feeling was, it made band a whole lot more interesting.

During the second semester, Mrs. Hicks had us all work on audition music for the Middle School Honor Band; a band in which all the middle school band students within the region could audition for, with the best given an opportunity to perform together. Music for an honor band is usually a little more challenging than the music one's own band director might put together. With practice and help from Mrs. Hicks, I made first chair without breakin' a sweat (not realizing what a big deal that was). The only thing I remember from that experience was having a director I didn't like, and playing a song called 'Hot Magma'. Many of the students from Pine View had made it, along with my brother and me. We enjoyed each other's company as we got through the weekend. On the day of the concert, only about half the band showed up on the scheduled time. Everyone eventually made it, but the rest of us were stuck in the rehearsal room for half an hour with nothing to do. The director had left the room to talk to other parents and make sure everything was ready, so we conspired to do something I had never done before: play a piece without someone directing us. The clarinet player Monica Rodriguez said out loud, "Hot Magma! From the top!". One of the drummers counted eight beats out loud, and we just went through the opener before the director came back in to conduct us. Although it was a short moment, it was an amazing discovery. I never imagined myself playing in a group without a conductor standing over us; making sure everyone was prepared, pointing out every mistake, changing what might have felt comfortable or normal. To have the freedom not to worry about what time a baton was giving me, and just go off of what everyone else was doing was a luxury foreign to me and to everyone else in the room. I had never made such a widespread connection with a group of people than in those first few seconds of 'Hot Magma'. This was a simple and fun thing that everyone didn't really think was a big deal, but it is relevant knowing that doing this made playing the piece a lot more enjoyable. A piece we had played time and time again over the past two days now seemed brand new simply because we were given the freedom to play it by ourselves. With this knowledge in the bottom of my shoe, I ended my middle school days and headed off to Junior High School.

I don't remember much from my seventh grade year, but I do remember meeting my new band director Mr. Sambola. He was an older man with a bald head and a white mustache. He wasn't the energetic and everywhere-at-once Mrs. Hicks, but he cared about us and enjoyed teaching. Mr. Sambola would be responsible for my biggest transition as a beginner to an advanced player. Everyone received a copy of Essential Elements Volume Two, which mostly comprised of new and tricky rhythms to learn, enharmonic notes, how to sight read, and overall further advancement in whatever instrument we played. Many of the people I had met in middle school had come with me and my brother to this new place. Unfortunately, many others had either gone to a different school, or quit band all together. It was nice to see some familiar faces, as well as introduce myself to one or two new ones in what would be a gigantic transitional year. With seven new classes and teachers, getting a locker, and having an increased amount of independence, band seemed to be just a normal average substance. Each week we would learn a new rhythm or note pattern that would be implemented in one of the songs in the book we were given. We were taught the concept or reading and assigned a playing test on random days. This was how the majority of the year went when it came to band, despite the usual Christmas and Spring concert.

Eighth grade was much, much cooler. I can't remember if we were given a new book or just continued working in the book from last year, but either way this was the year I saw the most improvement in myself. First of all, I was in a small class of about nine or ten students. This was good, because almost everybody played a different instrument, allowing more individualized instruction. Everybody could tell if a person sounded good or bad because there were so few people playing each part, making it much easier to adjust individual mistakes. This helped a lot in developing my pitch and tone. Among the people in this class were Canon Henton (Bari-Sax), Lyuke Treadaway (Baritone), Austen Weaver (Flute), Cameron Field (Saxophone), Monica Rodriguez (Clarinet), and several other people who I don't fully recall. I never really established personal ties with any of these people, but in the class we all learned how to blend together very well, despite sometimes being total strangers. Even if 'what's-his-name' or 'that girl' never spoke in class, everyone would be disappointed if that person had disappeared one day because of a dentist appointment or a sore throat. You could always tell when someone was missing because there was a hole in the sound when we all played together. And just like in middle school, the best part about the program was playing a song with every voice singing.

The second semester was a lot more satisfying because we had finished all of the playing tests and exercises in the book, and could now focus on the tunes we had prepared for the concert and district festival. Among these were two great selections: 'Greenwillow Portrait' and 'The Great Locomotive Chase'. 'Greenwillow Portrait' was a beautiful ballad with a heart-throbbing alto sax solo and a spine shivering big hit, which was followed by a gradual decrescendo (decrease in volume), and ends with a light quarter note from the tubas and low woodwind instruments. It was a very emotional piece, and everyone playing it found themselves swaying back and forth at least once. Locomotive was a really cool piece with a bunch of effects, including a train whistle sound made by the flutes, a train shuffling off by everyone say sssshhhhh, and the sounds of mist and steam after a train stops by everyone saying hhhhhaaaa. The coolest thing about this arrangement was that I had a solo. Technically it was duet between me and Juliana Raye (trumpet). "Solo buddies!", she used to say when she saw me. It was indeed a duet but it was a solo nonetheless, and I was very happy to play those eight counts of awesome.

District festival, an event which allowed us to get professional feedback on the pieces we played as well as a possible trophy, was on everybody's mind. In the years past, only four or five other eighth grade groups had been able to get a big trophy for getting more than one good score on multiple aspects of the performance (categories include musicality, organization, balance etc.). We didn't compete against other schools, but performed on the basis of being judged. I don't remember where the festival took place, but I know that we had to take a bus to get there. On the big day, we all came to school in a blue uniform shirt, black pants, shoes, socks, and belts. We were called out of class in the middle of the day to get our instruments, load up percussion stuff, and get on the bus. My brother and I sat next to each other with our mother in the seat next to us as we drove for about an hour and a half. After getting off the bus, unloading the equipment we needed, and walking to the practice room, we warmed up and got ready for our performance. Although we were nervous, we were all confident in our abilities, and we entered the stage ready to perform. I played my solo well, heard Monica squeak in the beginning of 'Greenwillow Portrait, and exited the stage very happy and eager to hear the results. The whole eighth grade band was put outside to wait while we the judges made their final decisions. We waited and waited and waited and waited and waited...and waited….and waited! Until finally, "Hey, guys. Look what we got!..", said Mr. Sambola as we all turned around to see him hold a big trophy over his head. Yes!! Whoo!! For the first time, our success for a performance I'd been a part of was presented in a tangible form. It was the most amazing feeling in the world! One I'd never forget.
If there was anything puzzling about the eighth grade it was the situation of Clark Lambert (Trumpet) and Jordan Brink (French horn). Clark was forced join the band about two months before district as punishment for some unknown reason. Although kind of insulting to the rest of us, we were glad to have another member join. Clark actually turned out to love playing music with all his heart, and continues to work hard at it to this day. Now Jordan Brink joined us a little earlier, and she was absolutely incredible. One of the best sounds I'd ever heard, actually. But when high school came along, she quit after the first year. Why is it that someone who starts off at nowhere grows to love music more than someone who's already talented? If theres anything I learned my eighth grade year, it's that hard work and dedication always get you results, but you have to be willing to continue working hard and being disciplined in order to see how much enjoyment and fulfillment you can gain from whatever it is you're so dedicated to. With a smile on my face, I entered high school ready for whatever the "big leagues" had to offer. When it came down to it, the Crimson Band had more than enough.
Before we left for the summer, we received a visit from Mr. Hicks himself. I was a very awkward and shy person at the time, so seeing the bulk of Mr. Hicks kind of put me in a corner when he first approached us. However, he spoke in a very relaxed voice as he handed us little pamphlets on the high school band's program. Things like "get tanned over the summer", and "get a seat at the cool kids table" really got my attention, no matter how ridiculous. Mr. Hicks gave his whole spiel on how memorable and worthwhile the band experience is, and then had us audition on pieces we had worked on. These auditions would determine what class we would be in when freshman year started. After my downright shaky audition, I got up and began to leave when Mr. Hicks quickly asked, "Are you interested in jazz?".
Yes.
"Okay…just asking."
I continued to awkwardly leave the room.

Except for a small band Mr. Sambola had organized for one or two gigs, I hadn't really had any instruction in jazz. From that limited experience I gained some insight on how important detail was in music, as well as an introduction to improvisation; but that was about it. I'm sure Mr. Hicks was just casually asking everyone if they were interested, but little did I know how important my answer would be.
During the summer, my brother and I attended Freshman band camp along with the majority of our eighth grade band mates. The first day was spent getting to know everyone, meeting your section leaders, and learning what would go down that week as well as the rest of the season. The first thing we did was listen to the show we would perform. At the time it was called 'Rise of the Machines', but it's known today as 'Cyborg: the Last Mission'. We spent the rest of the week learning the basics of marching technique as well as how the band operated during marching season, and what would be expected of us. Probably the biggest transition was learning how to play the baritone as well as march with it (baritones allowed for more space and flexibility than trombones when it came to drill). In short, learning how to become a member of one of the most renowned marching bands in the state was extremely difficult, but not impossible. During that week I met the baritone section leaders Hayden Migliore and Taylor Mroski, probably the coolest guys I've ever known. It was these two, plus Matt Sutton and Josh Morgan (Trombones) who really made my Freshman year meaningful. I had also met Mr. Byers, the percussion instructor, drill writer, and assistant band director. Along with many other people, I also met Tyler Carney, an alumni who was a master at teaching technique, and Casey Forbes, an incredible tuba player who was a master at kicking our asses when they needed to be kicked.

Also, I remember during that week I was called into Mr. Hick's office during lunch break for a confrontation that would change everything about my life:

"Hey, Blake."
Hello.
"So, I wanted to ask you, are you still interested in being in the jazz band?"
Yes, sir.
"Alright, how...hard would you be willing work to fill a position I have in mind?"
As hard as is within my ability. I'll try my best to do whatever you need.
"Good, because you will need to practice…A LOT."

I heard Mrs. Forbes chuckle in the seat next to his desk, and mumble something like "thats for sure" as she ate a Subway sandwich.
As it turns out, Mr. Hicks would assign me to play bass trombone in the Jazz Ensemble One. The bass trombone is kind of like the tuba of a trombone section. It can hit extremely low pitches much more easily than a tuba can, and at a louder volume. Being the foundation of the trombone sound, the bass trombone has to be very strong and full to support the rest of the trombone section. The thing is, with the addition of extra valving to compensate for such low pitches, it takes a lot more air to make such an instrument do the job it's made for. It would take weeks and months of practice and lessons for me to develop the sound and position of a bass trombonist. But first, I had to worry about becoming a baritone player in the marching band.

The music they had given us was some of the most complicated stuff I had ever seen, and I quickly started to panic. How the hell did they expect us to play this!? But nobody had high expectations, and everyone was very understanding to our plight. The last few days of Freshman band camp was spent on learning the music at the slowest tempo (speed) in the world. What really helped out was another week long camp called Brass Camp, in which all of the brass players spent a week exercising, learning the music, and getting ready for band camp: the main camp which involved the entire band (duh). This was a truly exhausting week, but Mrs. Forbes had been a major help with the music, and I was much more confident when band camp finally came.

Now, I could write volumes on how incredibly bone breaking band camp was, but I'm running out of paper as it is, so I'll trim it down...
It was incredible. Band camp was held in the junior high gym, where giant gray and brown mats were laid over the tile. On top of these mats was the arc set up for a concert band (chairs and stands and all) and to one side was a keyboard and table set up for Mr. Hicks and the other directors. Each section had an advisor. The low brass section's included two college professors whose names I have completely forgotten. The low brass section consisted of baritones, trombones, and tubas (or just baritones and tubas for marching season). Each day began with stretching as a group, then usually two laps around the track as a warm-up. Then it was marching fundamental exercises to work the muscles we would be using. After that, we would march in different forms and directions as well as add something new that hadn't been reviewed or taught yet (new technique, exercise, etc.). About an hour and a half before lunch, we would do our workout. The workouts we did were either Forbes Aerobics, or some other difficult and clever way to kill ourselves. Forbes Aerobics just about enough workouts to make you feel very sore. Each workout was done in an organized fashion and to the beat of a song. Some of the creative work outs included bulldog laps: run up and down all the bleachers without stopping, sprint to the end, do twenty push-ups, and repeat once more. Another was to simply run in a straight line, having the person on the end sprint to the front of the line when the person before him or her reached the midpoint of the line. We did that one for about a mile. After lunch we would go into sectionals to work on the music, then full music rehearsal in the gym, then dinner. Then back outside to either learn drill or practice more marching fundamentals with instruments. At the end of everyday, Mr. Hicks would yell out, "Bring it in!", and prizes would be given out to people who stood out that day. Mr. Hicks would give us the rundown of how the day went, as well as general information on what else was going on (money issues, forms that needed to be signed, extra help needed, etc.). After this, the section leaders would call their sections together to give them their own opinions of how the section did today and what we all needed to do to be better. And then came one of my favorite parts of the day, the section chant before going home. The entire low brass section would get in a circle, and, at the top of their lungs, sing:

HEAD, SHOULDERS, KNEES, AND TOES, KNEES AND TOES!!!
HEAD, SHOULDERS, KNEES, AND TOES, KNEES AND TOES!!!
EYES AND EARS AND MOUTH AND NOSE!!!
HEAD, SHOULDERS, KNEES, AND TOES, KNEES AND TOES!!!

And the next day, we would do it all over again.

The best memories I have in regards to the Crimson Band are all from band camp. It isn't that I love being dehydrated and worked down until I can't feel any portion of my body, but that I love the aura and personality of the people I'm working so hard with. All of these band people were some of the most disciplined and dedicated people I've ever met, and they did it all with a smile on their faces. The thing is, they knew how to make it fun as well. I remember the first time I experienced the percussionist's own 'daisy duke Thursday', and laughing at how idiotic my brother looked. Every Thursday of those two weeks, the entire percussion section (which was mostly guys) would be dressed in jean short shorts for the whole world to see...Awesome! But none of them cared, it was tradition for the percussionists to be the weird ones, and everybody loves them for it. The section leaders actually fussed at the Freshman who wouldn't bring daisy dukes. It didn't make them look like part of their section. I fell in love with everyone in my section after the first day, and I can't say I've ever had an experience quite like the one band camp has given me.
I remember on a random day during Freshman band camp, all the section leaders and other band kids that came to help were put in a line and called to set (attention). Mr. Hicks randomly yelled out, "Upperclassmen! Ya'll feel good!?"
"WE FEEL GOOD! OH, WE FEEL SO GOOD! AAAHHHHHH!!!"
"Freshmen! Ya'll feel good!?"
"....mumble mumble…"

Band camp forced me to yell as loud as I could. Simple things like that made band so amazing. The unity and obedience represented by the Seniors was exactly what was expected of the Freshmen. Simple things like this made the people in band the closest thing to a family. We worked together, sweated together, practiced together, rehearsed together, screamed together, performed together, and succeeded together. You didn't become part of the band, the band became apart of you. Everyone gave everything they had at every moment. Nobody wanted to be the weakest link, the one crack in the strongest fortress ever built. When everybody yelled, everybody lost their voice. That was the requirement.

On the day of showcase, the competition of all the marching bands in the state that had a show prepared, I felt like every single fiber of my being was put into performing this incredible show. When we played the last run through and came out second place, I wanted to explode (in a good way). All the blood, sweat, and tears of each and every member of that group was swarmed and thrown on top of us as we shouted to the sky. Every star could hear us that night, but only we could really listen and know what language a hoarse and tribal yell belonged to. And it was only my Freshmen year.

I have never been part of a more musical group than the Jazz and Wind Ensembles. Now having a better feel and practice on the bass trombone, I was prepared to take on the challenges and difficulties of concert season. Of all the songs I played and gigs I attended, nothing compared to Eric Whitacre's 'Cloudburst'. A terrifyingly emotional ballad, 'Cloudburst' was a song created for choir but transcribed for band. It featured Taylor Mroski and Josh Martin (English horn) on separate solos and it's one of the most beautiful songs I've ever heard. The entire song describes the anticipation of a thunderstorm until that one big crack of thunder shakes the Earth, and eventually stops the rain. This was the first song that immediately gave me chills as I began to join the sound. It was the same feeling I got when I played 'Ghost Ship' in middle school. It was the feeling of shivering from my own playing, the amazing revelation that music I had created had had an effect on me as I was playing it. I felt the emotion in my sound as it was joined with the rest of the band. I was contributing to something beautiful, something much bigger than myself. On the day of the spring concert, I nearly cried when the rain stopped falling.

That one moment of emotional response gave me motivation to continue practicing and developing in the band. I wanted to feel that feeling again, as many times as possible and in every different way. Unfortunately, the next year wasn't really up to code.

My Sophomore year...Let's make this fast. Marching band simply felt like work, and was no where near as satisfying as the year before. All the people that made the experience fun had graduated; I was stuck with every single negative nancy in the book. People were disobedient and lazy, the show wasn't as fun to perform (and our place represented that), and there was practically no leadership in any section. When the season ended, it felt like more of a relief than a triumph. The things I did enjoy about this year included playing with one of the greatest trombone players in the world: Wycliffe Gordon, playing another piece in Wind Symphony by Eric Whitacre called 'October', and playing cymbals in the Winter Percussion Ensemble. Of all of these, Winter Percussion was probably the best. Having had a rotten marching season, Winter Percussion helped rekindle my faith in the Crimson Band, and also got me a lot more interested in DCI (Drum Corps International), or what is basically professional marching band.

On top of all of this, I had also broken up with my girlfriend, and was feeling the complete opposite of myself. I entered summer vacation with a pondering mind and a cracked heart. I was lost and needed something to find resolution in. Little did I know that the solution to my problems was with a feeling in me that I needed to rediscover. So then, I discovered my religion.

Mr. Hicks had told the jazz band about a camp being hosted by John Mahoney, the director of bands at Loyola University in New Orleans, a few weeks before summer vacation. The basis of the camp was centered around jazz improvisation as well as a little music theory. A number of professional, talented musicians and teachers would be attending. Although the bass trombone is an important asset to any jazz orchestra, it isn't an instrument you find many people soloing/improvising on due to its nature as an instrument of foundation, and not spotlight. This being the case for me as well, I wanted to get involved in improv to gain experience in a field I wasn't very familiar with. So in the middle July, I found myself at Loyola University.

Every student involved in the camp had to audition to decide which class and combo to be put in. Due to my lack of knowledge on all twelve major scales, I was put in the beginner music theory class and combo. Disappointed but trusting the choice of Mr. Mahoney, I worked with what I was given. Each day usually started with music theory class. Most of the material was familiar to me thanks to some early instruction from Mr. Hicks. Next we were either put in group combos or put in sectionals. The only trombones/low brass people there included myself, a kid who was great at improv, and a baritone player who was only there because of his sister. The combo I was in consisted of a drummer, a pianist, a bassist, a guitarist, two saxophones, two trumpets, and myself. Each combo was run by a professional. Ours was run by a guitarist whose name eludes me. We didn't play anything special, but it was enjoyable all same. However, the most memorable part of each day was during the last two or three hours, when the one of the guys running the camp just decided to give a lecture on an aspect of music, then have all the guys come back a play a few tunes for us. And then, something happened...

Until that day, I had never been able to listen to an improvised solo without daydreaming, but this time was different. As each of the guys soloed, I repeated the licks and phrases they exerted in my head as they played them. There was a saxophone player who ran up and down his horn, while landing on some of the most lip-biting notes I've ever heard! And on those notes the most amazing thing happened, I felt a chill up my spine. That feeling had hit me again! Only this time I didn't have a horn on my face! I listened to nothing but solos for an hour and a half this way. I felt completely reborn afterward.

The first thing I did after this week was over was check out Phantom Regiment, a drum corps. Specifically, their version of the very popular opera song, 'Nessun Dorma' or 'None Shall Sleep'. It started off soft, with bell tones being played by the band as a flugel horn sang the melody as a solo. They all marched in giant condensed ovals, and moved closer together as the solo went on. When it came to the first crescendo, the band (facing backfield) turned around, getting slightly louder as their horns faced the audience. The trumpets played the melody as the entire band formed into two horizontal lines. I held my breath, and with my ears ringing, the band came to their full volume and played the melody as loud as they could while marching towards the crowd. With every ounce of emotion in me, I let the tears roll down my face as my mind repeated every single powerful note. I breathed the total essence of what I now realized was the solution behind every problem I would ever face. I escaped to a world that I had always been around but had never been inside, and embraced the most wonderful feeling of solitude and complete isolation. I escaped to a world of the most beautiful colors and vibrant exteriors, of the most mind-bending feelings and lush tangibles, a beautiful world that I embraced as the tears fell to the ground, and the music shined itself through every inch of me that was human. I saw the light in the pure realm of music.

The angelic and gorgeous Emma describes this way of listening as 'tentative listening': being aware of what you're listening to while also allowing it to have an emotional impact. It's something so simple, but it changes everything you hear and perceive. Because of this, I cry almost every time I hear a ballad. I dance almost every time a groove swings my way. I smile almost every time I hear the richness of a certain sound. I nod my head almost every time I feel a smooth rhythm. I feel a tranquility and wholeness in myself almost every time I listen to music.

Most of all, I feel like I've escaped to my own world of human expression and emotion when I play and listen to music. I feel like I don't have to worry anymore, and only focus on the things I love and cherish. I feel like the world is a better place when I listen to music. And...I think the world would be a better place if thats what more people did. My escape is through music, but in reality, I'm opened to a new world almost every time I escape. And Freedom never sounded so beautiful.


These acknowledgement are for those who I've never thanked or who never get enough thanks from me.

I would like to thank everyone who's been involved with my musical journey as well as those who have been supportive of my decisions in music and in life.

I would also like to thank my girlfriend, Emma, for editing this memoir and being a constant source of inspiration. I love you.

Thank you to my brother, my mother, my father, my stepmother, and the rest of my family. Ya'll are the only reason music is in my life. Thank you. I love you all.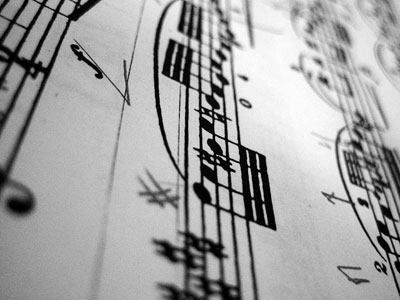 © Kimberly C., Houston, TX