Ink Scribbles
December 30, 2014
I battle homosexuality, politics, race, gender, everything against my parents. They fight back, with equal ferocity and double the authority.
I defend then to the rest of the world.  I'll defend them, and fight against them, till my throat bleeds 'Not homophobic, they just don't understand'
What a funny thing familial loyalty is. It creeps in, like cold on marble floors.
I wonder if I come out to them tomorrow, would they turn me away?
Would I not have a roof over me?
A passing memory, it resurfaces now and then. A boy whom I once held above everything (but that was then)
"You're different"
"Mmm"
"No, seriously"
"Right"
"You're like, conscious"
"How wonderful for you that I'm not in a coma" such a wise comment. I'd hoped to illicit laughter. Body movement, signs of approval.
"No....conscious. You see things"
"You're high"
"So I am. Why are you not?"
Yes, why not indeed.
"You're far too young" that's what they all say. That's the problem. Always has been with. Only with me?
But no, there has to be others. There must be. Others.
Aged far beyond their age. Carrying burdens that aren't theirs to know.
How can I know?
I'm just a girl. Just seventeen.
Just shy of adulthood.
When I sit in a corner and promise myself, just five more minutes. Just one more paragraph. Just one more line.
I hear them telling me 'Wasting time, darling. You should complete one more set of math exercises instead of writing things no one will ever see. That no one cares about'
The best parts of my life are figments of my imagination. It's unnatural that I should feel the ache of their non-existence. Like phantom limbs.
Phantom memories, phantom touches, kisses. Synchronized breathing. Passion far beyond the capabilities of humans. But, then again, I'm far too young.
Closeted, in every way possible.
A form of escapism now turned into the only thing that feels real. Where do I go now? How many worlds can one simultaneously live in?
Without losing their minds, I mean.
Existentialism. Perpetual existentialism ought to be considered a method of suicide. Try it, staying up at night, questioning everything. Coma ought to be sweet.
Consciousness. (I'd scoff at him now. Now that I understand) What good does that do me?
I ought solve one more set of math problems.
If age is just a number, I'd say I'm 70.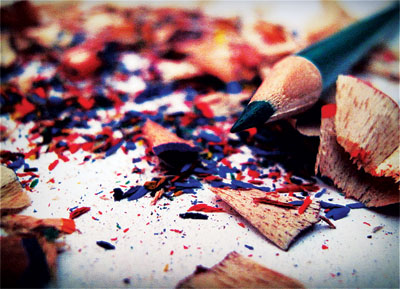 © Rosalee M., Lowell, MA