A Chagrin Day
January 14, 2009
Gray overcast skies hovered over me as I sat on the stone-cold bench, the pungent stench of musty water closing in on me. Black gum stains littered the sidewalks of downtown Chagrin Falls where my bench was deplorably located. Surveying the woman on the bench across from me, I took in her sky-gray wool sweater and beat up jeans waiting for the RTA bus. She was gluttonous in eating her spoonfuls of ice cream out of her Ben and Jerry's cup. Obviously, she forgot about the bulk of clothing she had wrapped around her body, feigning ignorance to the recently changing weather. Clunk. Boom. The "Clean Air" RTA bus sputtered to a stop in front my bench, allowing the cold air running at me to smoother my lungs with an exorbitant amount of black smoke. The heap of polluting metal was waiting impatiently to swallow up another victim, and continue its migration throughout the city to infect the rest of the oxygen that has yet to come in contact with it. The
woman with a bad reaction to weather changes clamored onto the gas-guzzling
machine that could undoubtedly take out the ozone layer single-handedly. As both nuisances deserted me, however, I despairingly began to regret my contemptuous regard for them.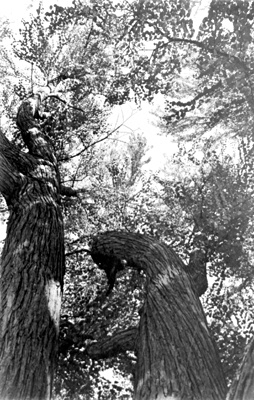 © Anonymous