THH: Sisterly...Love
June 3, 2016
A few days ago, my sister graduated from junior high. Shining in a blue dress, grand winged eyeliner, and monster heels to boot, she was plenty ready for pictures. (I managed to sneak in a couple too.) I couldn't have been a prouder sis. I'd also never felt so old and useless in my life, wondering if coming to her high school graduation was going to be this weird.
Only two years ago, I had been cruising through the same garden, trumpeting my own certificate of graduation. Sometimes it's hard for me to realize how far apart my sister and I are. We've always been close, and even though we're two years apart, we've been raised like twins. Matching shirts, Christmas blouses, necklaces, you name it. We have the same number of syllables in our first, middle, and last names. And my friends maintain our hair looks the same from the back, an explosion of brown-black waves down to our waist.
But for what similarities we have, we make up for in face. In fact, we don't even look related, which we both manage to find amusing. And our personalities took a wildly different turn when our thoughts and dreams began to emerge: to this day, my sister maintains to be a standup comedian on command, while I brew over bad puns. She draws and I write. She bikes and I jog. She can cook and I can eat. Aggressively.
We also get on each other's nerves. For two people with such different agendas and ideas, we punch each other's buttons all day long. Most of the time, we get touchy over little things, but it gets frustrating, and sometimes we lose the big picture. I've grown to learn that small things just don't matter, and time spent annoyed at each other is lost. It's worth having fun together while you can.
This fall, my sister will be entering high school as a freshman, myself as a junior. It'll be new territory for all of us, considering she'll have a new high school to explore, and I'll be joining the ranks of other grizzly, old upperclassmen. Better yet, we're guaranteed to have a class together, as we'll be playing in the same orchestra again for the first time in two years.
It won't be easy the whole way through. But I'm still excited. Time flies, after all.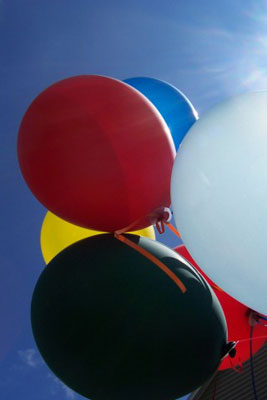 © Simone P., Summerville, SC