THH: Sorry, Santa
March 3, 2017
I'm always scared I don't have enough presents in my presents box. Right now, the box is doing good. It's there in case someone decides to have a birthday all of a sudden, and I don't have anything to give them, just words.
It traces back to middle school, when a group of teachers set up an exchange with elementary schools in a poorer district. Kids would send us their Christmas wishlist, and we would get in groups and fulfill them, proudly producing presents for the poor children on Christmas Day.
Somehow, something meant to make everyone feel warm and fuzzy became unbelievably complicated and humiliating. My friend and my friend's friend turned up with empty hands on the big day, myself with the cheapest possible pink necklace. My favorite teacher called me over and chewed me out for five minutes, as I slowly wondered what on earth was wrong with me.
It was true, I was the one who directed my mom to Dollar Tree, and hastily settled on the cheapest possible pink necklace, whose kaleidoscopic beads were obviously more plastic than glass. We didn't buy the great Barbie doll the kid described, in crayon handwriting, or the pair of black (pink?) gloves. It wasn't anything against the kid herself, and certainly not the poor children, but I was afraid of my mom's long look of annoyance, and my father's barrage of questions the minute I got home. What was this? Was it new? Who was it for? It's not for you? Do you know the person? Well, if you don't know the person, why did you buy it? Answer me, Ala Nova.
I was mostly scared of my dad, who didn't see much sense in buying toys for yourself, much less for others. And my mom would have to face my dad, who quietly echoed his conservative views when it came to gift giving. So I smuggled the plastic necklace home like the other fruit of our shopping trips. I was already worried my dad would see the receipt and confront me about it, calmly walking through every room to repeat the same thing to me, over and over. A Barbie doll? Forget it.
Several years later, in a different house and household, there are times I want to grab a pillow and scream. My parents' conservative views on gift-giving still clash with my school's more liberal approach, as a good district in a rich town. I've always felt at odds between my school's ideal of the community student, who gives more than they should and stays for the photo op, and my parents' cynical view on things that don't come free. Their reasoning eats away at me more than I care to admit, the president of a club who champions precisely against that, inaction. Nonprofits are really businesses; your money is wasted in the process. I'm worried when the time comes, I won't have the heart to contribute anything I care about, or if I will care at all.
Now that the holiday season is over, I suppose we can all breathe a bit more easy. I've given out more chocolate bars than I can count. And in the wake of a new year, I'm trying to find a point of balance.
Birthday or holiday, words or wrappings: showing you care counts. Let's make it count.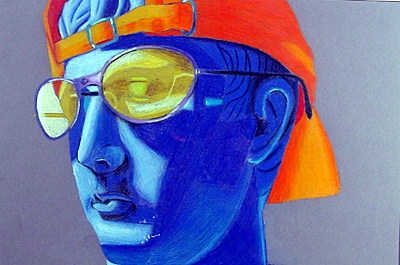 © Elizabeth C., Spartanburg, SC