Turbulence and Tranquility
MAG
September 2, 2017
She always told me that she wanted to be a writer. Despite never having been to a school, words came easily to her.
Life taught her.

Wife, daughter-in-law, a mother of three, she was bound to the threshold by invisible reins.
Her hands were like mortar holding the family
together under one roof. Her heart resonated glee and contentedness. Her smile healed.

She was like golden sunshine. Beautiful!

Rebuked much, thanked little, she kept living for others, never for herself. Like a banyan giving shade and fruit, never asking anything in return.

"Sometimes, in the dead of the night, I used to hold the pen and wish I could write about the turbulence of the storms and tranquillity of the clouds that flow through my veins," she told me once.

I listened and wondered what she meant. She made me think very often.

I thought about it again one fine sunny morning under the willow – when her frail self was lowered into the posterity of life.

My Grandma. She was a story I wished to write.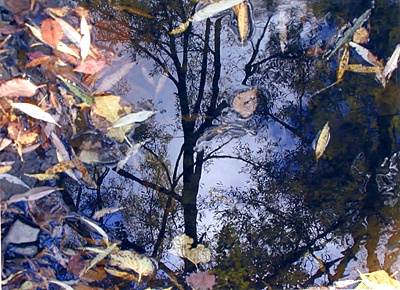 © Alex B., Rome, NY