Sin Essay
October 11, 2018
There comes a point in every child's life, about once a week, where they seriously consider if continuing to live in their house is worth it if it means obeying and listening to their parents. They run into their room and shut the door behind them, playing the argument in their head as if they were allowed to talk back to their mother. With tears running down their cheeks and fists clenched they would think of a scheme that would certainly show their mom who actually runs the house. A plan so fool proof that she would have no choice but to bow down and declare their excellence and superiority as they've so rightfully deserved all these years. For me this ingenious plan was meticulously placing the dog food behind my mom's car with the intention of her backing up into it, resulting in it spilling all over the garage.
Earlier that day my mother was being particularly strict about her new innovative rule of only 30 minutes of TV a day. To my displeasure she wouldn't adhere to my plea of the ridiculousness of the rule as it was only the length of one Disney Channel episode. Being the great debater I was at the time, I used my skills to point out the unfairness that while my TV was unfairly restricted, she was free to watch as much television as her heart desired. When she quickly shot down my perfectly constructed argument, I was enraged with the thought of her being able to control my entire life while I stood there, small and powerless. Upon my dismissal of the room I was ordered to feed the dogs as I usually did every afternoon at 4 p.m. sharp. My devious plan soon evolved into operation payback.
With my adrenaline pumping I precariously wheeled the dog food around to the back of my mom's minivan (our dog food is kept in the garage in a trash can, a clean one, and the food stays in the bag, the lid just helps protect it from animals that might be looking for an easy snack). With my plan in place I waltzed back into the house playing it cool as I strolled past my unsuspecting mother. Now the only thing I had to do was wait.
It wasn't too long before I heard my name called from the kitchen. With glee I strutted into the kitchen to see the anger I had caused her just as she had caused me. But when she took me into the garage the garbage can was still dentless and upright behind the minivan just as I had left it. She hadn't even gotten in the car before she noticed a certain someone had set her up. My plan was foiled and I was sent to my room. Sulking and unsatisfied with the results I thought to myself, "Maybe she does deserve to rule the house."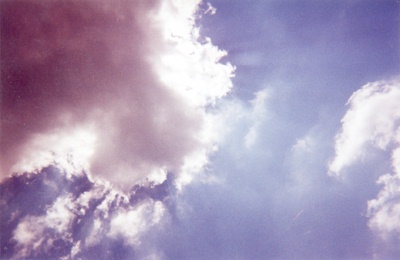 © Kena A., Huntsville, AL