The Wine
May 28, 2019
When I was a child, I wondered why every single person in my dad's village had a vineyard. Is wine only important for people from only rural places? or was important for Austria's economy as well? Last summer, I went to Austria with my family to help them with the wine production. During that trip, I learned mysterious things I hadn't heard before. Those were my grandpa's most revered secrets. As well, I learned more about the importance of wine for people in my father's village and I understood how this applies to other different cultures.
I was going to spend my holidays with my grandparents. It was going to be my first time helping them with the wine production! I was very excited about it. The next morning, we woke up early in order to be done with the work in one day. We ate breakfast and took off to the vineyard. It was around 7:05 in the morning when we finally arrived.
"Grandpa, about how much time is it going to take us to finish?" I said.
"About 6 hours," he replied.
That night, we had an special lunch because of finishing with our work. "Psh, guys, listen to me for a second," my grandpa said in an slow tone. "I have to tell you something that I think you should know! before my father died, he told me to take care of the vineyard, since it was really special for him and this is why, I'm letting you help me, because when I die, it's going to be your job to take care of it," grandpa said.
"And we will take care of it, grandpa, don't worry," Santiago and me replied.
Our vacations overall were amazing, we did many new things. But sadly, it was time to return to Albania. I woke up, already in my bed which was kind of surprising because I expected to arrive late.
I asked Santiago, "Why is Raki so important for people in Albania?"
"Well, think of it this way, wine is important for people in Austria and so is Raki for people from Albania, It's more like a family tradition, you know," Santiago explained.
"But, what do they do with all the Raqui they made?" I asked.
"Well, they sell some of it and they stay with some for their families," he said.
After understanding all the important things about wine and Raki, I finally understood why people really care about these two drinks. I started helping with the wine at an adequate age, I was big enough to help in every task that was given to me. I felt a different kind of excitement, usually when I feel excited, a lot of thoughts pop up, but this time, I felt different. My body felt strange, I felt anxious and eager to work. And I could tell by my family's behavior, they felt the same way as I did. It was something that I'll probably never do again in my life, as my grandfather sold the winery. But for once in my life I was able to connect to my ancestry, and like my grandpa, and his grandpa, and 150 years in all - I too made wine.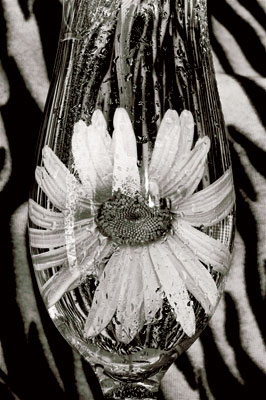 © Garrett M.