One Last Breath
November 15, 2021
Golden sunlight forms bars through the leaves. I watch as samara seeds the color of sawdust turn this way and that, broken helicopter wings in a desperate tumble spiraling toward the heated cement. They will meet their doom there, the end of the line—they cannot take root on slabs of concrete.
The thing about samaras is that they do not take a straight path—they couldn't if they tried. The wind pushes them, pulls them, sends them spiraling without sense. They turn round and round themselves, fluttering on half-wings. The gentle curve of their butterfly thin skin catches the breeze as the seed grounds them at their center so they flutter, nature's upside down spinning top.
It is so beautiful to watch the chaos they endure, so unlike other things that fall. Snow, pelting on a windshield. Hail, pounding on a roof. Acorns thudding down on the earth above their roots. Pinecones, tumbling over and over themselves in a straight path to the ground—always moving but never changing course.
One last breath of wind sends the seeds spiraling away. They settle down in the nearby grass, right where they are supposed to be.

"I still have to find my backpack," I tell my mom. I cannot keep my school things together without it.
"Check your brother's closet."
I knock. And knock again. I give him time to pause his game, to remove his headphones.
"Come in."
I ask him if I can look for my backpack. He is angry my things are in his closet. He forgets that he moved out—escaped the exposed subfloor and the inescapable paint fumes—and I had nowhere else to put my things. I moved from my room to his. And from his room to mine. And back again. And again. And again.
He does not always seem to remember that he left. I do not remind him—it will only make him angrier, hailstorm that he is.
I find my backpack beneath the packed duffle for my trip to Costa Rica. My trip to save the turtles. My trip that did not happen in March. Or June. Or July.

"This box has clothes," I tell my mother. "And this one has books." We have gotten more creative with our labeling as each box has been packed, unpacked, and repacked, more times than we can count. They were originally packed for the renovations. Their contents were shuffled around with the separation. And the sale of the storage. And now, one final disturbance with the selling of the house. The house that has ceased to be a home.
The black sharpie has been disregarded—overused—instead we use the blue and red sharpies, tokens from when I was a cheerleader. Of course, that was before I quit. Twice.
These labels are also distinguished by date. I did not know one year could feel so long, but it has come and gone, and I no longer recognize my life through the damage it has left behind. Where there was once grass to cushion my fall there is now only the indifference of manmade cement. One last breath. 2021, the boxes read.
We will drive to Texas, home to family, for our one last breath. And then we will wait. For an interview. For a job offer. For some pull of the wind, some direction to go. We will drive across the country. Or we will drive to an airport. We will drive until we get where we are going. Until we hit the ground.

I watch the sunlight dance on the diamond snow. It is quiet inside, as if there is a blanket of snow within the four walls of this house as well as surrounding it, swallowing the sound. You would think there would be an echo, empty as it is, but there is not.
I do not think of it as our house anymore. It is not our house anymore. It is not not our house either. It exists in a state of in-between, a state I have grown rather familiar with in the last year, pulled in two directions and no direction all at once.
The trees shudder as the wind, plagued by jealousy—the snow has stolen her position as nature's favorite wrath this week—shakes the trees. Snow tumbles from evergreen branches. It does not try to fight gravity, to escape it. It is not blown from one direction to the next, spiraling all the way down as it tries to prolong its moment of flight. It just falls, never for a moment would it need to wonder where it will land.

I do not remember what kinds of trees the samaras come from—the helicopter seeds. Maybe Oak. Or Ash. Or Maple. It is a dusty memory, from when time stood still, days of lemonade and baseball fields.
I used to throw the samaras into the air and watch them fall, over and over again. They were my escape from the tedium of "just seven more innings." I thought it was funny how they corkscrewed through the air, arms stretched out, searching for something, anything, to give them one more breath before they hit the ground, their grand escape not so grand after all, soon to be defenseless victims underfoot.
I did not understand this whirling, whimsical desperation in which they spiraled to the ground, tugged every which way as they fought to stay in flight a little longer. All they needed was one more breath and they would be okay—for a moment at least.
One breath. And then one more. Until they found soil beneath them, a safe place to land.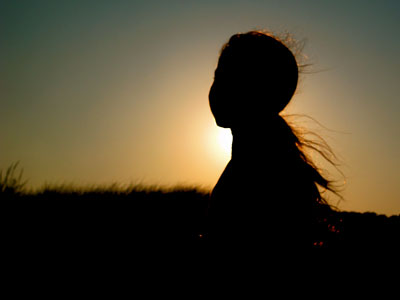 © Barrie T., Scarsdale, NY