Attendence is fun.
December 22, 2021
Attendance
(Aka when you know class will be interesting today)
When I walked into Mrs. Peterson's classroom, all I was expecting was some cell theory with a side of mitosis. But no, I soon realized, no, today was special. How did I know? Well, for one, Mrs. Peterson was gone, to be replaced with a tired-looking woman wearing a drab grey wool sweater over her sickly yellow-colored dress that, instead of looking cheery, made your eyes hurt.
Her hair was feebly curled and short. It appeared some sort of a brown color, with patches grey-white. A tag on her bosom declared "Mrs. Gadberry, Sub." It seemed she was tired of 7th-grade boy shinanigans, because, as son as the class was settled, she declared, "I taught high school a while back and so I don't put up with any talking, laughing, chortling, giggling (here she looked pointedly at a group of girls doing just that), or any other unessisary noises."
"Now," The poor woman continued, I'm going to take attendence. Please speak up loudly when I say your name, responding with 'here', 'present', etc." She peered at her list through her thin glasses, cleared her throat, and then began. "Kristen Wight?"
The girl, with long, fashionable chestnut hair, looked up with a bored expression. Then, she glanced down at her nails. "Here," she drawled.
Mrs. Gadberry checked off the name on her list. "Alright. Um, Dodge-eee-amm?"
The boy grinned up at her. "Daigam," He said, charmingly.
Mrs. Gadberry fell for his performance and smiled at him. "Let's see... Ah. Jane Lathrop?
"Currently in existence!" I said brightly.
There was a very short scilence. Then Mrs. Gadberry shook herself. "Faith Spencer?"
Of course, I thought that would be the end. But, as It turned out, it was not.
The next day, I was delighted to find yet another sub. This time, it was a young woman with straight, shiney brown hair and blindingly bright red and orange clothes.
The sub, whose name was Miss. Allen, was straight-forward, and began attendence as soon as everyone was seated. Dagium and Kristen responded as usual, but when the sub came to my name, I had something new and original to tell her."Jane Lathrop?"
I sighed despondently, a small frown playing across my face. "Guilty as charged," I said with fake-reluctance.
The sub, who was young and knew, has no idea what to do. And awkward scilence duely followed. Wondering where Mrs. Peterson had gone too, I took my chance and said, "Is our normal teacher dead?"
It turned out our teacher had a long-term sickness, and it'd be a week or two until our regular teacher came back. Because of how many times I repeated things like this, and because I have a very limited attention span, I will just outline what took place the following days.
Day 3
New sub: Jane Lathrop?
Me: Eggplant.
*Awkward silence*
Day 4
Sub: Jane Laa-thruop?
Me: Lathrop. I plead the 5th.
Sub: ???
Me; (Helpfully) L-A-T-H-R-O-P
Sub: *confusion*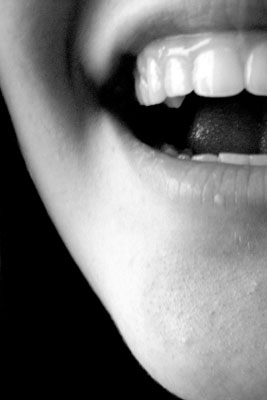 © Katya K., Westfield, IN