My Best Friend...
November 28, 2009
My best friend is also a girl, one who just happened to be my second girl-friend, my second love, she recently told me she wants to be a boy. I am not angry, not even a bit. I feel I have no right to be because I am just here for her, no matter what happens. But I will tell you, I am a bit scared, one, because she is only fifth teen and already extremely unhappy and, two, because I cannot even begin to imagine my already, always changing world without her.

She is amazing in every way possible. She is beautiful. She doesn't understand that what she calls fat are just curves. I secretly love them.

She is intelligent. She doesn't always show it but I know if she tried bit harder and stopped procrastinating, she could get many more A's.

She is funny. Definitely funny, but not a comedian type of funny. She has a random kind of humor.

She is secretly talented. A poetic writer. She rarely lets anyone see her work though. I think I may have a poem of hers around my bedroom somewhere. I wonder if she knows that( I sort of stole it)…

Oh, I believe she is psychic. Okay, maybe not psychic but she is always so in tuned with my feelings. She can tell what mood I am in from a mile away. It's like she always knows how I am feeling before I'm quite sure myself. And yes, she can also finish my sentences. I had no clue I could be so predictable before I met her.

Despite everything I say, she is not perfect. She cares deeply, maybe too much about what people think of her, she cries more than she would want anyone to know, and the wristband she always wears, I know it's there to hide a very ugly horizontal scar just left of her vein…

You may not see it, but she is amazing, no matter what people think. I love every beautiful, intelligent, lazy, funny, talented, insecure, and emotional bit of her there is. She is everything I need.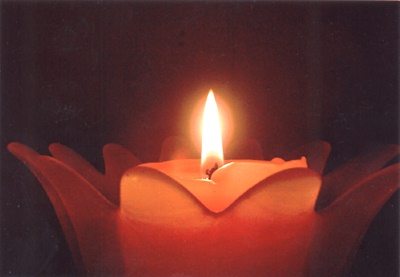 © Sayda, C., No. Bergen, NJ