A Day in the Life of Me
November 23, 2009
Here I am, sitting in the corner, waiting. And waiting some more.
The people around talk of stress and bills. The teens talk of their newest boyfriend or girlfriend. I just sit there, not knowing what to say back. Another day in the life of me. The blind teacher is explaining how numbers went this way and that way. The boy in front of me leans back, leaving a cascade of shining black hair across my desk. All I can do is sigh with lots of gusto. Another day in the life of me. By the end of the day, I am worn through and don't care about anything. I get onto the bus, spitballs and insults flying all over. After 4 stops, I step out relieved and feeling even more exhausted after the session of dodging and turning the volume up on my I pod. I walk home, rushes of the hectic school day running through my mind like a slide show without helping my distress. After several aching minutes in the blazing, hot sun, I reach my home, now a sign of relief and comfort. Another day in the life of me. I open up the door with a flourish and feel the blast of cold air all over me. I hear a rustle of toys and sheets in some of the rooms near me. My little brother runs to me with a wide smile and loving eyes. My mom comes to me with relief in her eyes as if she thought she would get a call that something had happened at my school, so I would not be coming home. This makes me smile even bigger and I give her a hug to assure her. I take a step back as I watch the scene. A sigh escapes my mouth.

Another day in the life of me.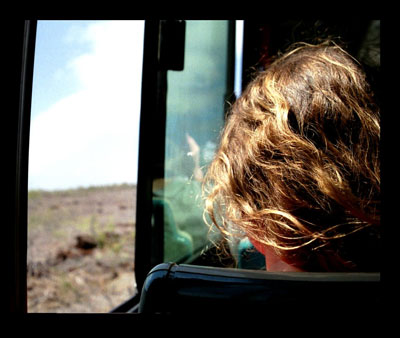 © Kate S., Hopkinton, MA