Wii are together
December 27, 2009
The Wii. As my sister and I ripped apart the bright red wrapping paper this Christmas to reveal the Wii I imagined the endless hours of fun we would have together as sisters. I saw us laughing; I saw us fighting over who was going to win, and most of all having a blast. What I didn't expect was how this little white box of technology held the power to bring my family together.


My Mom and Dad get along fine, but after having five kids, plus one more we adopted into our large family, they haven't spent as much time together the last couple years. My sister and I are the last two kids left in the house, since my other siblings are now starting families of their own. And my dad works out of town, traveling around for the cattle men of British Columbia.


So when I got everything set up and ready to go with the Wii, I was surprised to see my parents walk down the stairs and ask how to use the 'magic box' (as I put it). My response? A huge smile and step by step instructions on how it works. Soon we all were captivated by the magic of the Wii.


And I know that video games aren't healthy (although my mom bought Wii fit for herself), but even spending an hour a day just enjoying ourselves and our family seemed priceless to me. And I found myself wondering when the fun would end, when would my dad escape to his office, or when would my mom run off to feed her horses? But that didn't happen.


For two hours we had real family time, including laughter and smiles. This small white box brought us together. And just think maybe later on we'll start to spend more time together, maybe not on the Wii, but maybe we'll get out some cards, have movie nights, or just laugh as one.


Wii brought us together for two hours of complete laughter and enjoyment, by far one of the best presents ever. Maybe next time it will be a set of bikes, or skiing. All I know is from here the possibilities are endless.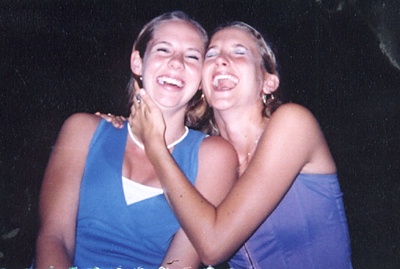 © Elena F., Platte, City, MO