If Only [I Could Admit] I Was In Love
January 30, 2010
They say you should never think "if only." The deceiving words play with your mind and tear your smile right off your tear-stained face.

Frankly, I don't care what they say.

If they knew I was six months away from adulthood with chapped, virgin lips, it would all be over. They'd give me that look, that one that says "poor baby." It's nothing to be sorry about, just because I haven't found my Someone yet—rather, he hasn't found me. Just because I'd give anything to see his face again. Just because I don't want anyone else to kiss me.

If only he'd kissed me.

I dream about him coming home sometimes, about his arms taking me in and holding me for longer than he's been away. "Just let him go," they say, "he's fine." But that's not what I want to hear most days. Of course I know he's fine; he's always fine. But what about me? What about all the chances I let slip past me? I had so many opportunities to win his heart. But something always held me back, and now I have no choice but to move forward.

If only I could turn around.

Saying "he's everything I've ever wanted" is cliché. The only thing he really is, is the only thing he could ever be: him. And that's what made me love him before. But now, I'm not sure. Love is mutual. Love is deep and everlasting; patient, kind, and accepting. But he never loved me, even if I spent a lot of sleepless nights wishing he would.

If only he would love me.

I couldn't possibly love him when I haven't seen him in almost a year. He could have changed by now, and I wouldn't even know. That's why I want him to come see me, just for a minute. I would spend two seconds looking him over, fifty seconds telling him I'm sorry, and eight seconds saying goodbye through my tears.

If only I could have that chance.

His face has me lying awake on school nights. I toss and turn, wondering what would happen if he ever fell in love with me. Would I be happy then? I'm not unhappy now; just lonely. I push him aside twenty-three hours of every day. Just give me one hour to dream about what could have been.

I close my eyes, finally, and fall asleep alone.

If only.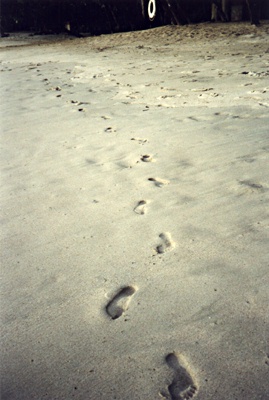 © April W., Rogersville, MO