Bittersweet
March 7, 2010
Holidays are the worst. I give him a call or we chat on Skype. "Happy anniversary!" or "Happy Valentine's Day!" we tell each other, but it's more bittersweet than happy, and we both know it. Silence where a hug would be, sighs where a kiss would go. "I miss you." To break the longing, I thank him for the flowers he sent through the Internet, and he says he got my letter in the mail. It's just another day without him here.
In a couple weeks I'll get to see him for a couple days. You'd think I'd be happy – and I am – but seeing him is always bittersweet. I say hello and I'm already thinking about saying goodbye. I try to treasure every minute, extend every moment, remember the emptiness of the months without him, but the last kiss inevitably comes too soon every time with tears I swore wouldn't leave my eyes.
Not to say it isn't worth it. I would go months without seeing him just to spend a weekend together – and I have. But we haven't even been through a year of this yet. I won't even let myself think about how much more time we will spend missing each other. Instead, I focus on the next time I'll see him and try to forget the goodbye that comes with it.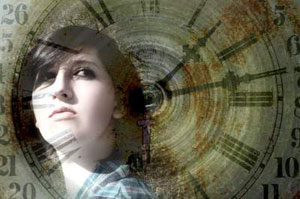 © Ryan K.