Safe Place
April 17, 2010
I found a rock today.
We stood together under the tree waiting for the bus together. He tried to hold me but I was too tense, it had been a long day. I saw that rock on the floor next to me and I wanted it; I just had to have it. It was a sort of orangey color with brown spots and it held itself in the shape of a thick oval. When I told him I was going to keep it he made that loud, squeaky voice he makes when he's surprised.
"It's a rock! It's just a rock!"
"It's beautiful," I told him while cradling it in my arms.
I realized awhile ago why I needed the rock. I love that rock, I feel safe with it in my fist. I hold it when I feel like I need to crawl into a rock and I keep it with me so I know I always have somewhere familiar to hide.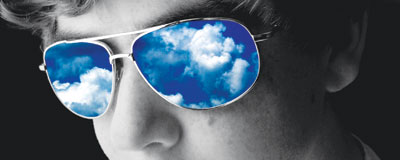 © Joseph B., Mesquite, TX