Strangers
MAG
April 19, 2010
I had a dream the other night. I dreamt of the future. I was about to graduate high school, soon to embark on the adventure known as college. I was happy to leave small-town U.S.A.

Since it was the future, you must have already gone off to college. We were strangers. I didn't recognize you when I saw you at my dream graduation. But there you were.

We were strangers.

You were with your family, and I was with mine. My friends were loud with impatience, ready to bolt, ready to leave high school behind. Diplomas were handed out. Caps were thrown. You smiled and disappeared.

We were strangers.

Cheesecake. We all had cheesecake at my dream graduation party. It was at the park, and I was swinging by myself. Suddenly, you were there swinging next to me, smiling.

"Hey, stranger. Long time no see."

In my dream, we talked easily. In my dream, you laughed with me. In my dream, you reminded me I owed you a rematch in Connect 4.

And in my dream, you asked me that question.

"If you could go back and change one thing from high school, what would it be?"

I stopped swinging and stood up. You stood next to me, looking into my eyes. Because it was a dream, magically, I grew tall enough to return your gaze.

"If I could change one thing …" I leaned closer, watching the sunlight dance in your beautiful eyes. Then, I kissed you. "I would go back and do that sooner."

We were no longer strangers.

But then I woke up. I went to school. You walked right past me. And we were strangers once more.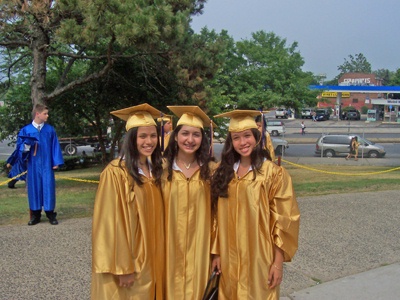 © Elizabeth E., Elmhurst , NY