Hiding the Grain of the Wood
May 18, 2010
In the highly modernized and taxing culture of society today, many young persons may feel the social strains of living up to a certain standard to fit in. One of the biggest offenders of pressuring American youth in this way is the classroom environment.

At some point in everyone's life, they will feel as though they don't belong. This often happens in the tense years spent in middle school. Just out of childhood but not yet adults, young teenagers are often victims of the strain of social life and blending with the rest of the crowd. Being a teenager myself, I have felt this burden and have struggled with it. But unusually, my solution came from one of the most famous books of all time.
Great Expectations by Charles Dickens is considered one of the most influential bildungsroman novels of all time. Great Expectations follows young Phillip Pirrip (Pip) as he confronts his wish to elevate his social status and become a gentleman. Set in Victorian England, Dickens shrewdly confronts the social problems of the time, one of them being the bold lines that separated the wealthy upper class from the common working people. Pip's wish, however, is granted, and he travels to London to complete his education with his tutor, Mr. Pocket. Although some may think that this book only applies to it's time period, they are sorely mistaken. The issue of social standing applies to the world today.
In Chapter 22, Pip and Mr. Pocket begin to discuss a "gentleman" of highly questionable character. Mr. Pocket states that, "no man who was not a true gentleman at heart, ever was, since the world began, a true gentleman in manner... no varnish can hide the grain of the wood; and that the more varnish you put on, the more the grain will express itself (209)". I was struck when I realized that this directly relates to social pressures in schools today.
Whether the standard one must meet to "fit in" or be "popular" is based on clothes, looks, wealth, grades, sports, or any other number of different things, Mr. Pocket's metaphorical statement is true: every person has a different personality which can never be covered by any false pretense or act, and the more one tries to hide one's true character, the more it will show through.
While I finally found my answer, I know that many others are still troubled by the feeling of "not belonging". Many have heard the overused statement "Popularity is overrated," but still feel that the statement may not necessarily be true. Nobody should ever have to feel that their grain goes against those of others, and no one should ever feel pressured into trying to change theirs, because everyone will notice that your new character doesn't fit you.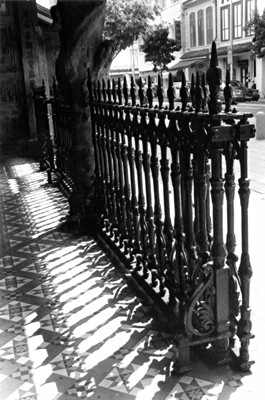 © Gretchen L., Edina, MN