Dolls
May 31, 2010
There was barely a square inch of clean purple rug showing in my tiny bedroom. Dolls, doll houses, doll clothes, and doll accessories covered the limited floor space. But I didn't care, even when my mom said I'd hurt myself. This was my bedroom, not my mothers, and I could use it for whatever I wanted.

Ever since I was around three, I loved dolls. Barbies came first and then American Girl dolls. My extremely large dollhouse doll collection was started as soon as I was old enough not to break them. They still got broken but that came later. Every time I could get a present I asked for dolls or doll stuff. My parents worried my room was too small to fit everything but I solved that by moving my American Girl dolls to the basement. Somehow, though I managed to squeeze my giant, even without American Girls, doll collection into that tiny, purple (left over from my Dot from Bugs Life faze) room.

The games I played with dolls greatly reflected what was going on in my life. When I was in Second Grade my teacher and I did not get along. I took that anger out by having my dolls fight and defeat evil fairies who were trying to enslave them. I got extremely into these games and sometimes would remain in my room for hours until the bad fairies were finally beaten. Sometimes, it would take up to a couple weeks to finish one game. It was sad when the games ended but a new one would already be forming in my mind. Sometimes they would be based on the dolls themselves.

Whenever I got a new doll I would either integrate them into the game as the new hero or start an entirely new game based on them. New dolls always got the special treatment and if they remained a favorite doll, it would continue. Even if the doll wasn't a favorite I wouldn't completely neglect him or her. There were parts for everyone in my doll games. I made sure no one was left out. Sometimes a doll would be the older sibling, then the younger sibling, then the lead character, then a supporting role. But what never changed were the unique personalities I created for my dolls.

Geana was a small dollhouse doll with brown hair and a red dress. She was one of the first dolls I bought with my own money. Her personality was feisty and she always tried to get what she wanted. However, she was usually never the lead. Finally, after a few years of owning her, she had her chance in the last doll game I ever played before deciding I was too old for toys. She played a brave young woman who fought the evil queen barbie (the last barbie that hadn't been destroyed by me and my brother). When I put her in the packing box with the rest of my dolls, the small smile painted on her face reminded me that everyone, even those passed over so many times, would have their chance to be the star.

Wake was a porcelain doll whom I purchased at a gift shop. She had beautiful red curls covering her face, giving her a slightly dramatic look. As soon as I brought Wake home, I knew she'd be a favorite. Immediately, Wake was the star of doll game after doll game. In one game she was imprisoned in the top of my linen closet and by some freak accident (my mom reaching for a towel) fell from her high perch and lost an arm. But Wake wore her battle wound with pride and went on to continue starring in my doll games.

Anna was another dollhouse doll with pretty red hair and a blue dress. She had a strong personality but always played the mother of the very large families in my games. Despite her role, Anna had chances to exert this strong personality. In a game I played in around the fourth grade she helped countless slaves escape to freedom in the underground railroad with help from her husband and children. To escape angry Plantation owners, she even had to scale my dresser! Still, she had time to come home and take care of her children as well as instilling her own good values into them. Packing her up was also very sad but I knew she'd like being close to her many, many children. All my younger dolls had one played her child in some game or other.

Playing with dolls was my favorite pastime for many years. Then came one day when I suddenly decided I was simply too old to play with them anymore. Slowly and sadly, I put each and every one of them into a nice, safe packing box. When I finally finished I picked up a notebook and began to write, the activity that would replace doll playing in my new life as a "big kid".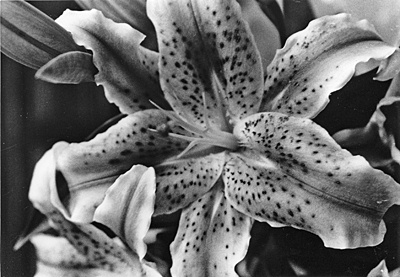 © Jenni W., Jackson, MI