The Person I Am Today
July 8, 2010
I look at myself in the mirror and wonder why?
Why do I look this way?
Why do I care what people think about me?
Why do I have masks just so I can hide my sadness, just so no one can see the real me?
A person always tells me 'Just act like you and people will love you.' And the stupidest thing is that my mum tells me that. If she knows me that well than she would get that I can't be myself because I'm afraid! I can't be myself and I never will be because some things that I've experience just can't heal and they make you into the person you are today. So I'd like to thank my dad for never caring and leaving me behind and for my mum for never understanding. Thank you for all the liars that told me, no wait, that made me think for a second I was pretty or smart enough to achieve my goals.
I never use to be this bitter. One time in my life I had hope and the wildest dreams. Every night my dad would come home and no matter what time it was we would play hide and seek in the streets, and I can remember my father taking me to my soccer matches. He always believed in me and he didn't care if I was a girl and that I played soccer. He always made me believe that anything impossible can be possible.
One of my wild dreams would be that I wanted to fly, fly so high in the sky that I could disappear into a beautiful world, like a fairytale.
But when he left he took everything away with him. He took my heart, my memories and the love that I had for him. He was my hero and I looked up to him but now he is my villain and I hate him. My father just stomped on my heart like it was nothing and from that day I have never felt love that pure ever again.
Everyone would think that in this story there would be an upside to my experiences but to tell you the truly there isn't. Not everything can have an upside to bad things. I had to learn that the hard way and well there may not be a good ending yet but I'm hoping when my journey from teenage hood ends, there will be someone waiting for me, someone that will make me feel that magical pure love again.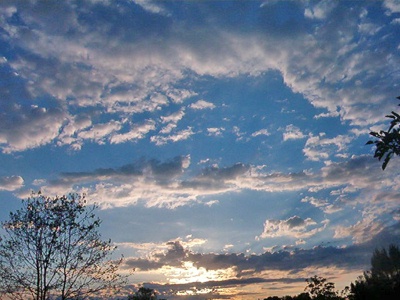 © Kaitlin M., Vincent, OH