Inspiration In The Air
July 10, 2010
We each have to find our own inspiration. In the same way home is where the heart is, inspiration comes from our hearts saying . . . no, yelling into our ears, "this is home! This is where I belong."

It's hard for some to admit, but God is everyone's inspiration. We strive to be as creative, as loving, or as beautiful as He is but to no avail. We try and we try but we never come close. We can't even draw within arms reach of His glory. So, why go through all the work? What's pushing us to make a massive attempt to get to nowhere? The answer: inspiration.


Go to the most beautiful spot you know of. Walk there, ride your bike, or run if you can. Get there as quickly as possible without using a car or a bus. Go as fast as your legs can carry you. Listen to your heartbeat, hear your feet smack the ground, feel your breathing quicken. The wind is in your hair; it almost feels like you're flying. Just run. Run! The faster you go, the faster the world whirls by. What a magical sensation. You want to go faster, you need to go faster!

But suddenly, you stop. You're at your destination. The beautiful spot. Simply sit in the grass, on a bench, or at the edge of the curb. Rest and wait. Bask in the glory of the wonders around you. Try to take everything in – the sounds, the smells, the view. God's glory is everywhere – whispering through the trees, dancing in the wind, singing with the birds.

This beautiful place in which we live hasn't happened by chance. It has happened through the love of a Creator. And in this beauty, we find inspiration. We are inspired to go the distance, make things beautiful, and be the best that we can be. So, lets do it. Let's not wait a second more. Find your love, and go for it. Create your masterpiece, accomplish your goal, be inspired, and inspire others. Let's love the way God loves, live a life that's good, and find the beauty that is all around us. Let us be inspired.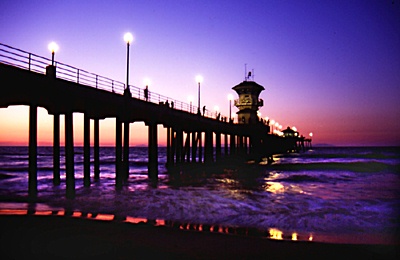 © Cherry L, Cerritos, CA