Fame or Fear
August 19, 2010
We all want to be there right? That place we call fame, but all know is so much more. Even if we claim not to, it is something within us all, and we all seek to expose it. We want to be remembered.
Here I am, with only one little article up, and constantly checking to see if the number of readers has increased. It has, but I feel weird. I want my voice to be heard, not so much as a writer, but an individual with a story.
So why is it that I want that? In reality, I am a very keep-to-myself kind of girl. I don't let others know I secretly sing any chance I get. I don't let others know that I love to show my sketchbook.
Perhaps it scares me, this being "known". And for some reason, here on the internet, with so many others posting their voices along beside mine, perhaps I feel less seen, but still heard? Or maybe I'm just a paradox. Hell, I don't even know what this is, a journal entery? That's public now? Maybe I'll post this under poetry, seeing as that is the least structred writting I can find here. Should I keep this up? Should I seek fame, and face my fears? What would you do? Or are you doing so already?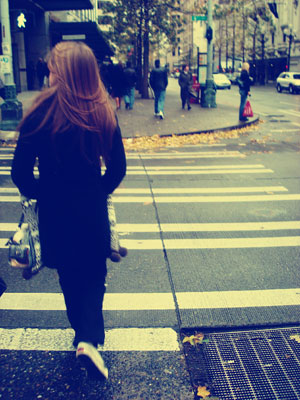 © Adria O., Edgewood, WA