A World of Darkness
October 17, 2010
The sky was painted vibrant oranges and light pinks, fanning out into star-spangled violet farther into the east, pinpricks of bright stars and worlds unknown twinkling in the world above my head. The music poured from the speakers, the comforting sound of a soft ballad and pounding guitars.
"Why are you doing this?" I screamed to no one, breaking the carefully constructed silence pressing upon me from all sides, so close I felt as if it were walling me in, not expecting reason or a response.
"This is what's best. For me. For you. For us. Meet new people. Try new things. Don't tie yourself to me," you told me, like your soft consolations would change my heart and my mind.
Maybe just for you, I thought, as my eyes raked painstakingly over the intricate carvings of the wood by my fingers, tracing the marks left there by some patient carpenter with an eye for beauty. I closed my eyes a bit too long to be considered a blink, tears pushing up against the backs of my eyes with such pressure I felt as if they should burst, sobs catching in my throat like hiccups. My arms wrapped around myself, as if I were the only one to keep myself from falling apart at the seams, as if my heart were about to rip open if I didn't hold it shut. A tear stung in my eye, dripping down the side of my nose and splashing into the grass beneath me.
"Please don't do this," I whispered, my voice pleading, barely able to speak above a whisper. As the sun sank into the ground and the beauty of the sunset faded into violet, I sank to my knees, bowing under the crippling heartbreak that suddenly shook my body like a disease.
"I'm sorry," you said gently, real pain echoed in your words, as you turned on your heel and walked away, the last of the light fading in the west, plunging me into a world of darkness.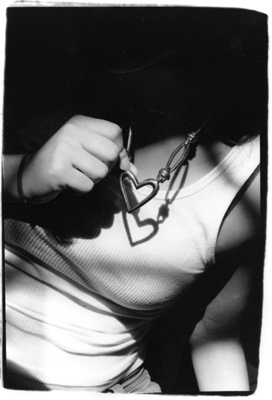 © Julia R., Bethesda, MD