I'm lost but searching
October 20, 2010
My mind races as much as my eyes as I can feel my fingers grace the outside of my camera, hands focusing, shutter snapping. Nothing in the world can stop me, my mind is in it and I'm focused, as well as the lens is, on what I'm doing. I escape into a world I understand, one that doesn't bite back, one that lets me be who I want to be when I need to express myself in ways that words can't comprehend.
Depression could never take my camera away. It never felt so comfortable in my hands at the time, like it was meant to be there. Meant to change my entire view on my life as I spend it in this beautiful world that I never knew existed before I could see it through my lens. On the days I laid in bed crying that was the one thing I always felt I could handle, mentally and physically. It was the one thing I could fall back on when I felt like everything else was in some form, falling apart.
breathe photography, and write on the side. I'm lost but searching. I carry my camera with me all the time, not as an accessory but as a lifeline. Photography is how I clear my mind during my battle through depression, how I found myself, and continue to during my transformation into an adult.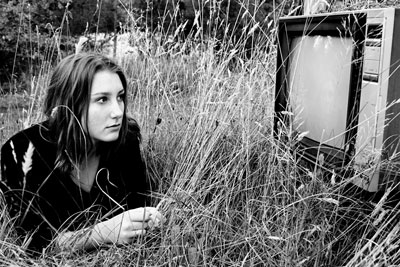 © Garrett M., Port Angeles, WA