Freedom
October 21, 2010
"Look at her," they whisper from behind me.
"Who?" one asks.
"Her. The blonde one with the tall guy," the first whispers back, "look at her arms. Look at her legs!"
"She's a cutter!" The second laughs. The words reverberate in my ears, making my head pound with their incessent taunts, their laughter, their teasing.
Cutter! Cutter! Cutter!
The word screams at me as if it were a dirty curse. It's screamed at me in every one of my hundereds of cuts, thousands of scars. It's written all over my skin. Now other people see and laugh. My arms wrap possessively over myself, biting my lip to keep the tears from choking me. They press against the back of my eyes, threatening to overflow. Not here. Not now. I walk faster, with more intent, trying to run from the people surrounding me, walking past Natalie and Lauren, Carl and Stephen, Devin and Kara. I see their eyes look down my body, take in the razor's bite, the injury I've caused myself. Some laugh, some look confused. Some look with pity.
Not one asks me if I'm alright.
The marks of my suicide attempt scar the insides of my arms.
No one asks me if I'm alright. They've stolen the chance for me to even lie.
Cutter. The word is spit from their mouths like the worst of insults, dying quietly on lips as if it were a taboo concept.
It is what I am.
I look at my cuts with hatred. This is not a choice. This is a need. A burning desire that will not cease. Every time I hurt myself somehow-- slamming my body into a wall, burning my fingertips, scratching at my skin-- I try and think of a reason to stop. But oh, the agony. It floods my body until I cannot move, cannot speak. All that exists is the razor; and with it, freedom.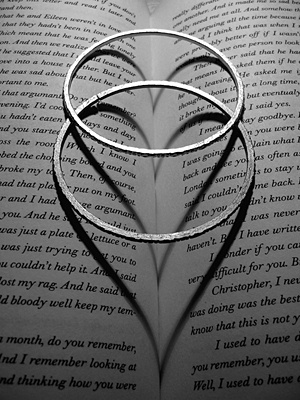 © Julia K., Old Tappan, NJ