Acting
October 26, 2010
"Be cool," he chastises, shaking his head in disapproval. My fists clench and in my mind I scream "Be real!" The group moves away from me, the silent sign ubove my head reading one dirty word: unworthy. I hold my head up, trying to look as nonchalant as I can, but they've already smelled weakness. I sit down in a chair as fuzzy as a peach and as green as a lime. I stare at the t.v before me, acting like I'm interested in the Wii Tennis battle.
Acting, I do it so well.

When your dad's a priest, people expect things from you, things other teenagers are free from. Would you please bless the food? Would you organize the Chirstmas Pagent? Would you, would you, that's code for "You belong to us. Follow orders."
My knuckles are white as my ear catches a snide comment about my appearance. I have played this part for so long that I feel a piece of me drifting away whenever I am forced to just roll with the punches. What happened to fighting back? I've lived in this town for two years. Every day, I smile, nod, and laugh, trying to make myself a member of the clique, the youth group, the young blue bloods of my church. Acceptance does not exist with them; if it does, than maybe I was just never meant to get along with them.
The church hired my dad, not me. If that's true, than why am I required to put up with the rude rich kids? Why can't I fight back? Why can't I defend myself? Why can't I be a member of a youth group without gossip, sharp tounges, and judgement?
Tonight, I am through with acting. I walk out of the room, out of the building, out to my home. It's time I started fighting back.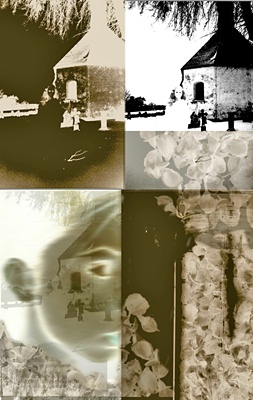 © Shann L., Tai Po, Hong Kong