Summer Love and Fall Heartbreak
December 31, 2010
Have you ever had one of those experiences that you never expected to happen, but dreamed of them happening, and shockingly, it happened, yet it was not all it was said to be?

That is how I feel about the summer fling I had with a boy this summer in Italy.

The small village that my family came from was somewhere I was very comfortable in; although I had only been twice in my life, I knew everybody, and everybody knew me. I never had to pretend.

Yet, this time around, there was somebody new. He wasn't your average village boy; he was quite the trouble maker. The "punk of the town", they called him.

I happened to meet him, and with time, and help from my cousin, we formed a fling.

At first, I was excited beyond belief that this was happening. I had always dreamed of it, yet never expected it would happen. I was in love with the idea of love; he called me beautiful and special, and he always made me feel like I was the only girl around.

I loved kissing him, cuddling and rolling around hay stacks with him. Loving, living and laughing.

With all of this fun came feelings. I started developing genuine feelings for this person, and vice versa.

What we both disregarded was that this could not be something permanent; I was only staying for three weeks. We never even spoke about my leaving until three days before it was actually happening.

Leaving was devastating for me. After our last kiss, I could barely look at him without tearing up. I ran to the house I was staying at and cried myself to sleep.

And now, I look back an realize how much I miss this person, and also how much I still have feelings for them. I realize that maybe all of the fun was not worth the pain.

I learnt that, although having fun is completely fine, I have to set boundaries and keep my guard up when I know that a romance I involve myself in cannot possibly work out. And I hope that this inspires other girls to do the same.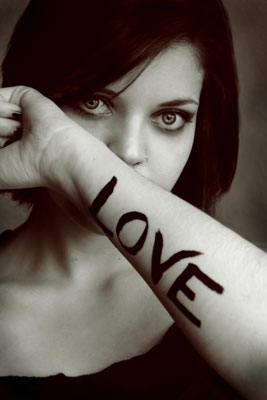 © Michelle B., Blairsville, GA