The last Week
January 16, 2011
I new the time had come to say good-bye and told him that I loved him. He gave me a big bear hug that almost suffocated me. Then he went to my mom and said the same thing that I said to him a minute ago, except for the kiss he gave my mom on the lips also not giving her a big squeezable suffocating hug. Then pain went right through my heart because I knew I would not be able to see him for a whole entire week. At least that is what I thought. Then like in a flash of lightning he was gone. The only thing you could hear was the engine roaring in the echoes.

The next day after school my mom picked me up early. She told me we were going to surprise my dad in San Antonio to visit my dad. I was very excited I just couldn't wait but something strange happened, I felt like all my energy was washed away from me including my mom's which was unusual because it never had happened to us. We felt weak and sick, also made horrible excuses so that we could not go. Although I did not know at the moment but something was wrong at that point. On April 25, 2006 my mom got a call that told her my dad was very ill in the hospital because of his sickness called sick-a-cell-anemia. Although just in two hours he was let out from everything, the I.V medicine, the needles and etc…. Then dad called us and told us he loved us as always and we went to sleep later on.

The next day mom had received a terrible phone call. I was at school like a normal day at least that is what I thought. I knew something was different because my auntie picked me up instead of my mom. Later we went to my house and my grandma was there. Though the most shocking part of it all was that my mom was with a priest. I was scared and confused when my mom called me to get out of my room. Then I saw my mom's face, it looked sad and tired as if she was crying. My mom told me she got a phone call in a whisper. By that time I was positive something terrible had happened, the bad thing was that I was right. My mom then told me shakily that " Honey daddy died… in his sleep from a heart attack"

I ran to my room. My mom tried to calm me but I didn't work. I cried and cried until no more tears came out. I felt that a piece of my heart was broken. Also knowing that I will never see him in person, or hear his voice or even, just get a hug form him ever again in my entire life. So at the Funeral on April 28, 2006 I told my dad my good-bye on a poem with the hopes some day I will see him again.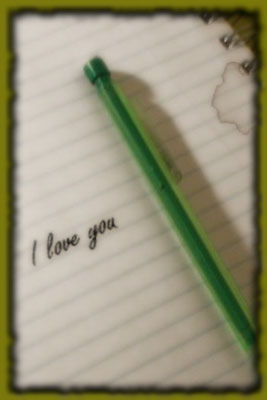 © Rebecca B., Marietta, GA