What is Goodbye?
May 28, 2011
"I'm scared goodbye is forever" that's what keeps going through my mind. He said we'll be friends forever but what does that really mean? A friendship can mean so many things and up until now ours was only growing stronger. Suddenly everything's changed and I don't know what comes next. He still means the world to me even if we aren't together. I would do almost anything for him because he's been there all along. For as long as I can remember he's been the person I turn to for advice. He's older and wiser and knows what to say. He says we'll still be friends but what does that mean. Will I be able to talk to him with the same ease I once did? Will he be willing to pick me up when I'm down? Even after it was over there was still that little green dot. The light that told me he was still there, the light that told me that he would listen. Slowly time passed and it turned orange, now it's gone grey. He's gone and I don't know what to make of it. He could be back tomorrow or we could spend weeks without talking. I want that assurance that he's still there and he cares. I understand things can't be the way that they were but I just want to know that goodbye isn't forever.
I used to think that goodbye was forever. It felt wrong to assume that we'd be together again. Saying it wasn't forever seemed like getting my hopes up for nothing. A part of me wanted to believe that it'd be okay, that maybe this time it'd be different, but I knew it never would be. People left and somehow I thought it was my fault. I thought that maybe if I had done something differently they would have stayed. I never blamed them, I was always sure I was at fault. They hadn't done anything wrong, at least not in my eyes. It was always because of me. Perhaps I was irrational and asked for too much, or maybe I hadn't given enough. Regardless of the reason I always felt I was responsible.
Maybe it isn't forever. Goodbye is just a word. What happens next is in our hands. We are in control of what we decide to do with what we have learned. The way we see it is the way it will be. If we choose to see it as an ending then it will all come to a close. Instead I see it as a transition. The past is behind us and the future lies ahead. The time spent apart is a chance to reflect, a chance to think about what we did and why. Goodbye isn't a door closing, but instead a doorway we must pass through. We can choose to turn back or we can move on.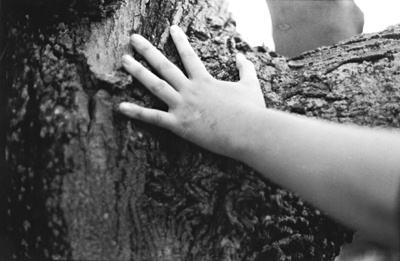 © Elana N., Marblehead, MA