The Truth Of The Author's Inspiration
January 19, 2012
I clutched the steaming cup of coffee as I poured over the glowing computer screen. Glancing down at my wristwatch, my eyes widened. Twelve fourteen already? It seemed that time flew when I absorbed the latest literary piece, feeding my imagination's voracious appetite. The hands of the little timepiece ticked their way to four in the morning as I returned my attention to the glowing words before me.

My mind slowed to a sluggish crawl as the night transformed to morning, the sun's tentative, peeking beams bringing with them the sounds of my parents waking. I hurriedly shut down the computer, practically fleeing down the hallway to escape my parent's disapproval of my sleeping—or lack thereof—schedule. The smell of freshly-brewed coffee wafted down to my room while I tried to appear as if just awakening. With the scent came my mother, her tired face peering into my bedroom.

"Time to wake up. You've got thirty minutes till school." She slowly closed my door to give me some privacy while I got ready.

I peeled myself off the warm sheets, groaning as my head pounded in the beginnings of a headache. Why was it that my lumpy, old mattress became so much more comfortable when I had to get up? Sighing in frustration, I regretted my poor choice last night. Knowing that school loomed ever closer by the hour, I still wasted time by indulging myself with late-night reading.

I dressed as quickly as I could, flying through my morning routines. I stopped in front of the mirror, marveling at my rats-nest of hair.

School couldn't have been more vexing. What should have been seven hours of learning seemed to be a week of exhausting, drawling colloquy on the most trivial of things. I shuffled down the hallways, feeling like a mindless, hollow being just going through the motions of the day.

I was beyond relief when school let out and I collapsed on the couch sprawling the far wall of the living room. I rested my eyes for a moment, enjoying the cool material of the couch against my skin. I teared myself away from the couch, knowing that my research from last night wasn't done. My eyes fixed upon the mesmerizing words once again, and I drowned in my intake of inspiration. I gasped aloud, knowing that it had happened, finally. I had been waiting for this moment of abatement for months, suffering in my inability to produce even a single sentence that whispered of my creativity and ingenuity. It was a stressful, aggravating condition, that came and went seemingly at it's own pleasure only to make the protagonist deteriorate under the strain and lack of originality and imagination. It was the bane of all creators of beautiful pieces of literature everywhere: Writer's Block. Just those words tasted sour coming out of my mouth.

At last, I put my discomfort aside and rested my hands atop my keyboard, feeling around in my mind for the right phrase I wanted to kick off this latest article. I felt it then, a little nudge in my conscious. I grasped it, reveling in it's simplicity, yet knowing it was perfect for it's usage.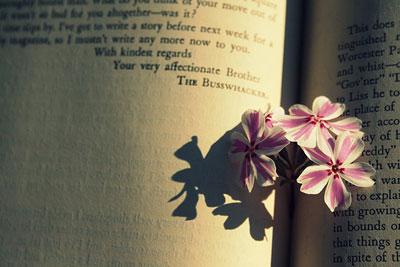 © Jordan K., Oxford, GA