Finding Another Side
January 15, 2012
I'm a tomboy, wearing my brothers hand-me-downs. I don't wear short shorts, or clothes that are even remotely tight. And I haven't worn a dress in 10 years.

That all changed the time that I was forced to don a dress that I found to revealing. The dress itself was beautiful, a light blue skirt that hung above my knees and a sparkly bodice that I thought was too low. Nobody can deny that the dress itself was amazing, but nevertheless I did not want to step into it.

I felt that if I pulled that dress on, then I wouldn't be myself anymore. I was the girl who always wore boy clothes, the one who wasn't overly pretty. So what if I had wished that I could be prettier, or more girly. This dress was not the way for me.

Unfortunately, I did not have a choice in the matter, and was forced to try that thing on. Standing in the dressing room, I slipped off my cargo pants and three sizes too big t-shirt. I stepped into the delicate dress and zipped up the back. Sighing I glanced in the mirror, and had to do a double take. I was not looking at me; I was looking at one of those girls who I have always envied. I actually looked pretty.

Even though I had doubted that I could look good in a dress, and not lose myself, I found that another thing happened. I hadn't lost any of me, I had gained another side. I had found that I could look pretty and girly when I wanted. The feeling was amazing, that someone might actually find me pretty.

The dress itself was pretty, but when I was in it, it was my wings. I found something that day, something that I never want to give up. I found my girly side.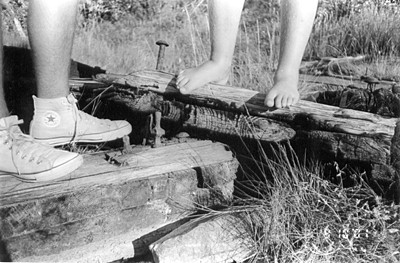 © Sarah R., Marblehead, MA