My Personal Revoultion
January 22, 2012
The word revolution means a fundamental change in power and in the fast paced world we live in today change happens all the time. I have had many revolutions but one that has occurred in my life recently is me moving to a new town and going to a new school.



My family and I moved to Thomasville, NC from Hampton, VA about three weeks ago and to say my life has changed is an understatement. My last day in Virginia me and my best friend cried talking about how different it would be without having me around , we were used to seeing each other every day and changing that was going to difficult. Before we moved to Thomasville I didn't even know that it existed so I was not excited to move here. If moving into a new home in a small town wasn't bad enough before I knew it I was starting my first day at my new school. The small school with only 700 students makes my old school seem like the white house. When I was my old school I was used having lots of friends and knowing all my teachers but here no one knows who I am and that makes me feel even more isolated. When I got home from my first day of school and my mom asked me how everything went. I started to cry and complain about how much I hate being the new kid and not having any friends. My mom sat me down and explain to me that not having friends is not the most important thing in the world and that I need to look at the more important things like how me and my family found a nice big house and how next year is my senior year and I will be graduating.


Talking with my mother made me see the error in my ways. Even though I am sad to be leaving my best friend and I don't want to be in the small school where nobody knows me that's not the most important thing. My family and I are happy together in our new home and I have a bright future to look up too. Thomasville doesn't seem like a place that I want to be but hopefully time will make this revolution in my life a little bit easier.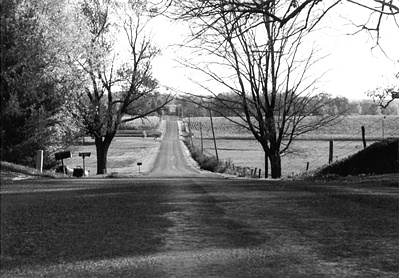 © Amy J., Sebring, OH