The Truth About Memories
February 20, 2012
I'll come right out and say that the truth about memories is that they're bittersweet. They'll make you smile, but some can make you double over in pain, realizing they're gone.

The memory hit me like lighting striking. All you did was look at me and I couldn't stop smiling. It was just the way we connected and became so close that was special.You said I was the best friend you always needed, and that my smile always made your day.

One day there was the two of us.

The next I walked by you in the hall and we didn't even make eye contact.

We finally realized we had grown apart, and didn't know how to fix it. It was to hard, to repair everything that was lost. I didn't know what else to say. I looked you in your eyes, smiled, and said, "Thanks for all the memories, please don't forget them." You said, "I would never."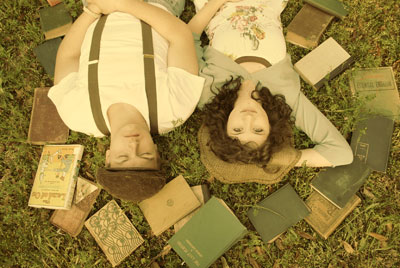 © Gabrielle A., Pensacola, FL