An Artist's Inspiration
March 11, 2012
I like to sit on the metro, just to... see people.

Experiencing people is an amazing thing, really. Catching quick glances of their lives, then, letting them be. People are like water. They are beautiful to look at, and everyone needs them. They are crucial to human survival. But try to keep them in your hands for yourself and they slip away.
People come in all different shapes and sizes. Mist, water, ice, and water again. They can be changed. They can be moved and molded, but if they are heated up too much, they turn to vapor and float away.

I never, ever take the metro. But, for some reason, here I am, surrounded by people. I like to look at them, and wonder about their reason, their story. In a world of selfishness, it's nice to be selfless, just for a moment. I make up stories for these people. People, they are an artist's inspiration, no matter what your art is.

That woman. She looks somewhat familiar. It must be the shape of her eyes or face. I can easily imagine her countenance on the cover of a magazine, her shocked expression caught doing something humiliating. Again. What is she doing here? She ran away from her old life, her friends, her family. She was sick of it all, and so here she is. And here I am. This is what experiencing people is about.

This man. I cannot see his face. It is covered by his large, muscular hands. He is on the subway on the way to his grown daughter's house. He has not seen her in a while, and he is terrified of what he might find. Will she be angry at him for leaving? Or will she be happy? Forgiving? I can see the thoughts coursing through his head, and I pray that everything will turn out OK, for him.

So you see. It is healthy to go out and observe the miracle of people, once in a while. To see people laughing, crying, studying, stealing, or begging for money whilst playing an out-of tune accordion. To invent stories, anecdotes, characters, and wonder what they are dreaming up about you.

Perhaps it is not so selfless, after all.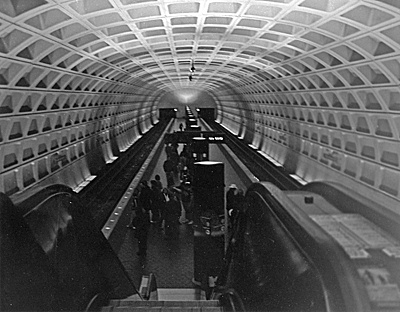 © Elysha C., McLean, VA