Dear mom.
April 14, 2012
"And when no one was around, you were there. When speech left me, you heard the unspoken. When all everyone did was hear- you understood."

Dearest mom,
Remember your little daughter who grew up way too quickly? Just yesterday she was dependent on you for everything....and today she is so busy growing up that she barely ever realizes that you're growing old too. It's like she has taken the fact that you'll always be there for her for granted. That very daughter -and I say this with a silent teardrop cascading down my cheek- is me.

I don't know how many more daughter's like me are there. Who say they love their mother but always have something more important to do is she calls for some help with the household chores. Or consider the fact that logging into their facebook every hour is a lot more necessary than spending some time with her. Or, maybe, being glued to the i-pod listening to the latest Adele song should play out as an excuse that your loud call outs weren't heard. And even then, its strange that in your big heart lies the magnanimity to forgive her, over and over again. To love her without bounds, for your love is endless like a wide sea which knows no horizon.

I'm sorry mom. For all the times I hurt you, knowingly or unknowingly. For all the times I believed that actions speak louder than words but just let an 'I love you' hanging in the air, be everything I ever really did.

Today mom, I'm here with a heart brimming with the realizations of how callous I've been. And for all that's in my power, I promise to be a better daughter from now on. I thank the Almighty for blessing me with an angel like you. And, I thank you. For all the times you stood by me and cheered me on. For accepting my imperfections, my flaws and my mood swings. For all those prayers, and love without which, I know I wouldn't even be half of who I am today. Thank you mom. Thank you for everything.

With love,
Your daughter.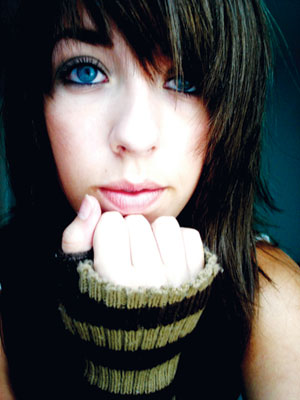 © Brit H., Peabody, MA