The Itch
May 23, 2012
A young eagle is flying high up in the sky. Its speed marvelous, the view breathtaking. Flying with its full speed it dives in the open air. The young bird enjoys its love for adventure. And then comes the downfall. When you're young you are too brave to get scared. You're too deaf to listen and too blind to see.
Perhaps it's not hundred percent your fault. If you were self-protective people would say, "You are scared to fly-a coward!" But whatever the reason is the ultimate truth is that you have 'failed'. You are not on thin ice instead you are deep inside it. It doesn't matter if the people around you are sympathetic or not, because you yourself is your biggest critic. There is always an itch beneath the folds of your heart screaming silently and you can't endure this pain....
Ever experienced a cold December morning in its full majesty? You are walking down the boulevard. Chilled wind is blowing. It passes by you kissing your face. The touch is not violent. Rather it is very soft. It is not strong enough to block your path; it is not even strong enough to blow the hair off your face. But you still suffer from a pain. Why so? Why is it discomforting you? Your hands inside your pocket are still warm but when you'll touch your face you'll know the difference. Although your palm is warm and face chilled yet both are getting the same amount of pain. You are in a state where inside and outside doesn't really matter. The chill is in every inch of your bones. No matter how much you warm yourself after reaching home, it always remains inside you. You want to forget it, to get rid of it but it won't let you go. It has become a part of you. People see failure as something which has good consequence in the end, you learn something from it. They would say success follows failure. My heart knows this time it just means failure!!!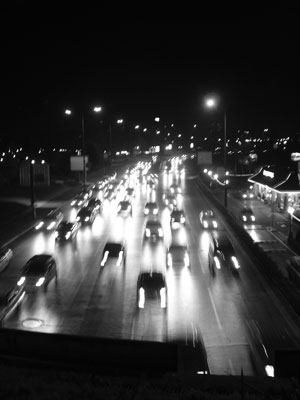 © Marietta S., Pleven, Bulgaria