Change
August 11, 2012
I remember yelling at my mom, not just a little but a lot. Changing churches wasn't on my list of "must-do's" or my dry erase board of agendas. I was comfortable in my old church, in my old crowd of people who barely talked to me anyway. It was considered unfair of my mother to do this to me, not even letting me say goodbye. Maybe it wouldn't have been so bad if I hadn't been leaving someone special behind. I wanted to stay wrapped up in my little corner of normalcy and was adamant in my ways; we would be going back to Life Church. Northbridge Church certainly wasn't permanent.

Back then, I was the average teenager, in that stage of rebellion against their parents. Less than a week before, I had told my parents about dating a guy from the youth group at Life Church. That wasn't so bad, until she slowly uncovered all the details. We immediately switched churches and I formed a rage for my parents that I had never known before. Telling my dad was what I considered one of the biggest mistakes. I remember thinking he was going to hit me (though I know better now) and during the month that followed I barely spoke a word to him, even when he arranged for me to hang out with some good friends. I stayed holed up in my room all day for weeks on end, the first few days of which my dad didn't go to work because they were both afraid I'd do something irrational. To put things plainly, I wasn't happy, in fact I was bitter and hateful.

One of the reasons my mom told me for leaving was a prayer she had prayed a short while before. She was feeling God calling her to switch churches, like something wasn't right. So she asked for a clear sign that we should leave, and that's what happened. If I didn't believe in God, I would think it was coincidence how everything played out that we would end up at Northbridge. The reason we found it was because several of the people from Life Church had switched there. We had planned on trying out a few churches but for that first week after the Separation, my mom couldn't bear for me to not go to church. I remember I wouldn't sing worship and my mom asked me if I was mad at God. I lied and told her I wasn't. She knew better of course and saw the fury inside me. She's since told me of how she talks to people here at Northbridge who have seen the change in me, they've seen how I've become someone after a better relationship with God instead of some boy who never really loved me. They see I'm not angry anymore and have noticed my thirst to help others and be happy.

But this move hasn't just been about me by any means! My mother has been changed drastically by it as well. As the months progressed, she slowly grew more and more in love with God and to her surprise, she was asked by a group of women to lead a bible study in our church. She prayed fervently about it and eagerly accepted. She now leads a group of women who are healing through the love and power of Christ and are coming to places I can't even begin to comprehend. Constantly me and my dad look at each other knowingly when she steps out on the porch armed with her phone and the Word of God in her head. There's no doubt when she sits on the steps it will be a tear-filled hour of healing for the woman on the other end of the conversation.

She's also stepped up to a leadership position in the child ministry area. When we arrived at Northbridge, we quickly realized the cheerful 30 year old woman in charge of this area was slowly being drained of energy because of the responsibility resting on her shoulders. My mom instantly felt the need to help this woman as she struggled. They turned out to be a perfect match because of the woman's creativity and God-filled heart which sort of intertwined and uplifted my mom's organizationally skilled and God-filled heart. It's been such a privilege watching their relationship develop and seeing how hard they have worked in order to run a more sufficient and helpful child ministry area.
My brother has also been affected by the move to Northbridge. At Life Church he didn't really have friends, didn't bond with anyone. He kept to himself at all times and hadn't really developed any relationships. I can now confidently say that he looks up to the intelligent Dennis, who works thirteen years studying religion and became a sort of expert in Apologetics. This area of study, which is considered the defense of the faith or the bible, encouraged my knowledge-seeking brother to constantly learn from this man. And he didn't just make adult friends as I expected! My twelve year old little brother has made several friends within our youth group and has excelled immensely since we found our place at Northbridge.

I will never put down Life Church. It's still my home and a place that I love dearly, the people inside it are ones I still treasure. But I'm not ignorant in knowing that God had a different plan for my life in bringing me and my family to Northbridge. The church has had such an impact on us and us on the church, and this transition in life was most definitely the most painful I've ever had to endure, but never again will I doubt God's plan for my life. It wasn't until a year ago, after the Separation, during the move, that I realized that God wasn't the one that needed to change in order to adapt to my wants and needs. It was the other way around as he has provided me with stability for my life and the courage to be a light to others through the mistakes I made. I didn't change a year ago, but what happened a year ago definitely changed me.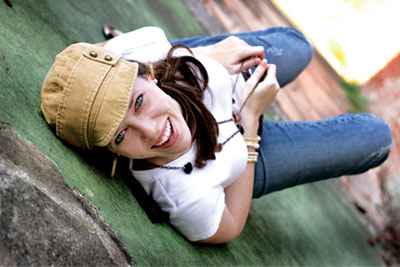 © Brianna C., W. Monroe, LA