Why, Jaime?
MAG
October 17, 2012
"What's going on?"

Chills run through my body as Aunt Lisa replies, "She's been in a car accident and they can't find her."

Jaime is the oldest of my three cousins, the sister I never had. She filled the void I experienced growing up with two older brothers. She was there with me in every baby picture and home video, and our relationship forged into a tight bond as teenagers.

We called local hospitals, jails, and Jaime's friends in search of information. Speaking with her best friend, we learn that Jaime left a party with two friends, both of whom ended up at a nearby hospital.

Two hours later, and Jaime is still missing.

I begin thinking of all that she is to me – a best friend, a loving cousin, and a guiding sister. She smothers me with affection, always greeting me with consuming hugs and kisses. I realize how much I admire her ability to effortlessly resolve issues and forgive others. With her zest for life and infectious playfulness, Jaime is easy to love. Whenever I envision my future wedding, Jaime is the one standing by my side. Aware of the place she holds in my heart, I can't imagine her suddenly being wrenched from my life.

Although it's easy to speculate, we need more information. Looking for the accident online, we discover a brief article that leads us down a path we are scared to explore. The article states, "Two injured, one fatality."

Trying to salvage hope, we ask Jaime's uncle to go to the coroner. I have never waited for a call so anxiously. The phone rings, and my mother's voice trembles as she repeats, "No, please, no."

My body becomes numb, and I am overwhelmed with nausea. As my mother gives her sister the worst news a mother can hear, Aunt Lisa collapses with an agonizing moan. Witnessing a mother realize her child is gone is an unforgettable experience.

I feel broken, lost in the overpowering sadness. As more information trickles in, I become frustrated. Under the influence and possibly distracted, Jaime ran a stop sign and a semi truck collided with her driver's side, killing her on impact.

I am infuriated knowing that this horrific accident could have been prevented. Witnessing this tragedy is a revelation for me; I don't want any other family to have to experience the devastation of such a preventable, untimely death.

I will continue to share my experience in the hope that it might prevent just one person from making a choice with irreversible consequences. I will answer this unspoken call to service, and I am willing to be the voice of reason at the risk of making myself unpopular.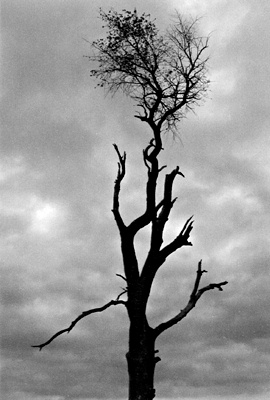 © Cassie H., Carmi, IL