Euphoria
November 26, 2012
Eyes closed, breath slowed. Mind cleared of all anger, guilt, shame, self-deprecation, sadness, worry, disappointment – all follies of life, no matter how daunting or trivial, wiped from the counter of consciousness in one fell swoop. Body relieved of all tension, as chills and goose bumps danced across the skin, while the walls of the quaint theater house reverberated with every strike of that mahogany bow. Stomach swelled and bubbled with a tide of certain calmness. Ears perched towards the magnificent sound, greedily consuming the explosion of richness and strength that each series of notes served them. Cheeks streaked with soft tears of some unidentified emotion. Soul ripped from the clutches of complacency, reawakened and redirected with a new sense of purpose, by the sheer magnitude of the performance.

In that moment, I was but a naïve 11-year-old. I was physically present with my mother in that old theater house, but mentally and emotionally transcended. I found euphoria in a performance of Bach's Cello Suite No. 1.

In that moment, I swear I was infinite.

Although this particular instant occurred seven years ago and counting, I still remember every detail of its circumstances in vivid color: the faint smell of damp carpet and cigarettes, the creaky wooden seats, and – most of all – that awe-inspiring sound. Those chords have been permanently etched in the back of my mind, coming to the forefront when I feel hopeless, unimportant, overjoyed, angry – namely, when I feel. I live my life today in search of feeling as I did in that moment seven years ago; every cello performance I hear gets me ever closer to the sensation, like placing pieces together to make some extravagant puzzle, and I know with every fiber of my being that I will see to its totality. Is this living for the past, one may ask?

In my eyes, it is searching for a blissful and defining moment of the past, to find inner peace in the present, to ultimately feel secure and indispensible in the future. Living in pursuit of this peace will keep the fire in my heart fervent, full, and too great of an enemy for the clasps of complacency.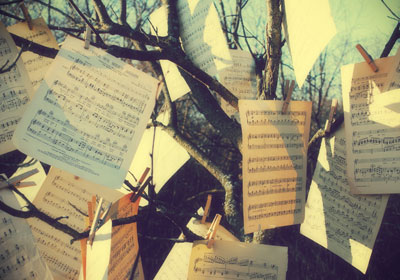 © Olivia E., Alto, MI