A Sometimes Friend
December 29, 2012
Frank was my sometimes friend. He came to my fourth grade class from some obscure part of Central America, and he brought with him a socially inept innocence that made us tease him in the lunch line and on the swing set. He paired high socks with denim shorts, and he wore his black hair slicked back as if he were going to church rather than gym class. His fatal mistake, though, was not fashion- he was, at only nine years old, a kind of Fitzgerald hopeless romantic. And like Gatsby, he never got the girl; he wrote sweet, sloppy love letters to the girls outfitted in expensive Limited Too and light-up sneakers, only to face rejection. Frank was not ostracized, though. Instead, he was ridiculed. His socks, his funny accent, his big heart were all shoved under a magnifying class to be seen and mocked by everyone, to be burnt under an unrelenting sun.

Well, Frank never tried to kiss me under any oak trees, and I can hardly blame the guy- with my gangly legs and general awkwardness, I was hardly doing better than he was. For this reason, I granted Frank mercy; he was not in love with me, so we could be friends. Well, we were sometimes friends. And being sometimes friends meant this: In music class, when I was chosen to play a part in the Christmas musical over Frank, I strutted to the front of the room and stuck my tongue out at him. I protected and lost my dignity simultaneously. Frank gave the class a broken smile and retreated to his empty chair. My classmates broke out in giggles, but my music teacher remained unimpressed: "Aleyna," she began sternly, "if I see that thing again, I'm going to cut it off."

Being a sometimes friend meant following the crowd. A child does not look to her own conscience for a sense of morale; she looks to the conscience next to hers. So I trusted the judgment of the popular crowd and lost a friendship. I didn't want to talk to Frank after that incident in music class. I was the victim. Frank got me in trouble. Frank wore his socks too high. Frank was in love with all the rich girls who would never love him back.

Frank died of stomach cancer in the seventh grade.

Everyone else has probably forgotten that one day in music class, but I still remember. I remembered it when I heard that Frank maybe had stomach or liver cancer, but nobody was really sure because nobody in the seventh grade was close enough to him to know. I remembered it when every seventh-grader updated their Myspace with "RIP Frank <3," always tailed with that spurious heart. I remembered it when all the popular girls cried at school the next day and resumed laughing and gossiping the next. I looked at them and then at myself, wondering if we were really any different. We were cruel and uncaring, but only because we wanted acceptance, to be liked. But why not by someone who genuinely appreciated us, flaws and all? I wonder why I never longed for real friendship, for an always friend. I may have lost Frank, but I found a bit of myself. I no longer measure self-worth by who my friends are; self-worth comes from the worth you see in others. I now see beauty in individuality and aberration, no matter its race, religion, or socks. I now trust my own conscience for guidance; it tells me to keep my tongue in check.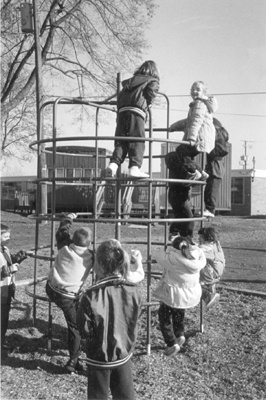 © Danielle H., Jonestown, PA